What to Look for when buying a suit
Looks / Style Advice
April 04 2019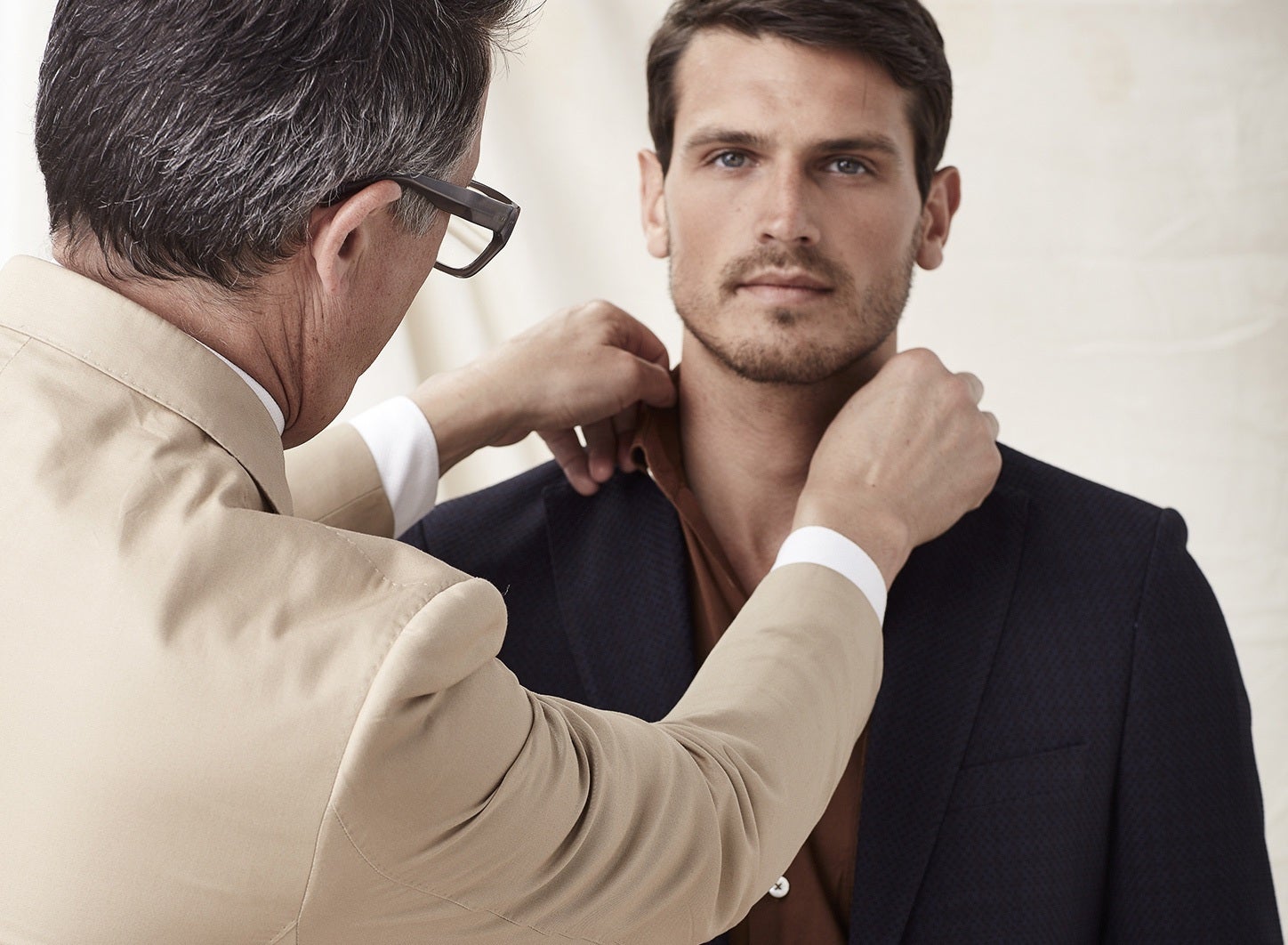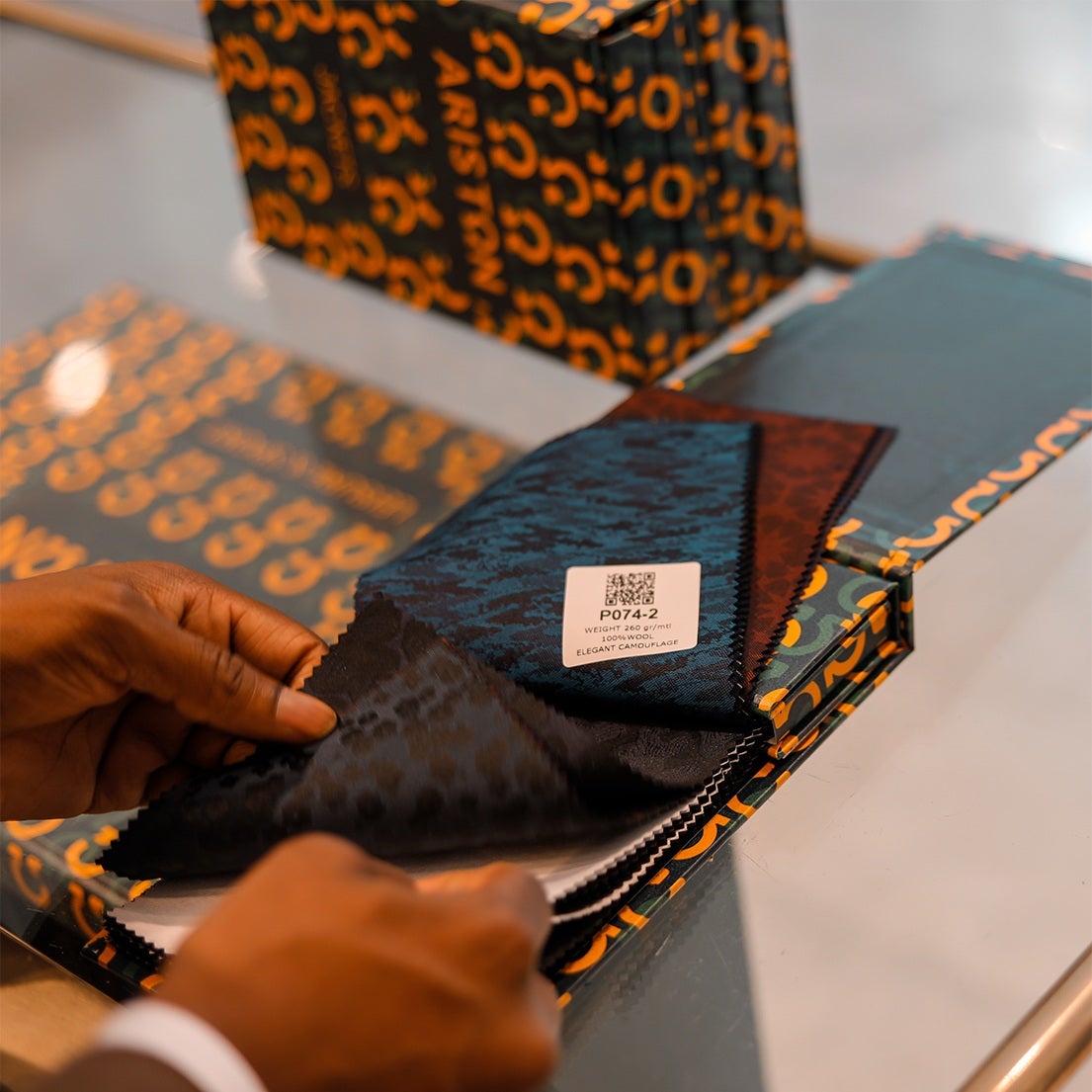 Our top 6 tips for what to look for when buying a new suit.


1. Fabric fitness
Fabric quality can make or break a suit, so it's important that you're buying a quality fabric that can last several seasons. A wool suit comes in different levels of textile quality and different mills produce myriad results. The wool is often referred to by its super quality — Super 100s through to Super 150s and beyond.
As you might imagine, the higher the Super number the finer the wool and the tighter the weave, making the cloth softer and more luxurious. Whilst higher quality means a higher price, the investment made will pay off over the years. The most desirable fabrics for the corporate environment include woollen suits and if you want to splash out then cashmere/high twist wool blends are quite extraordinary to wear.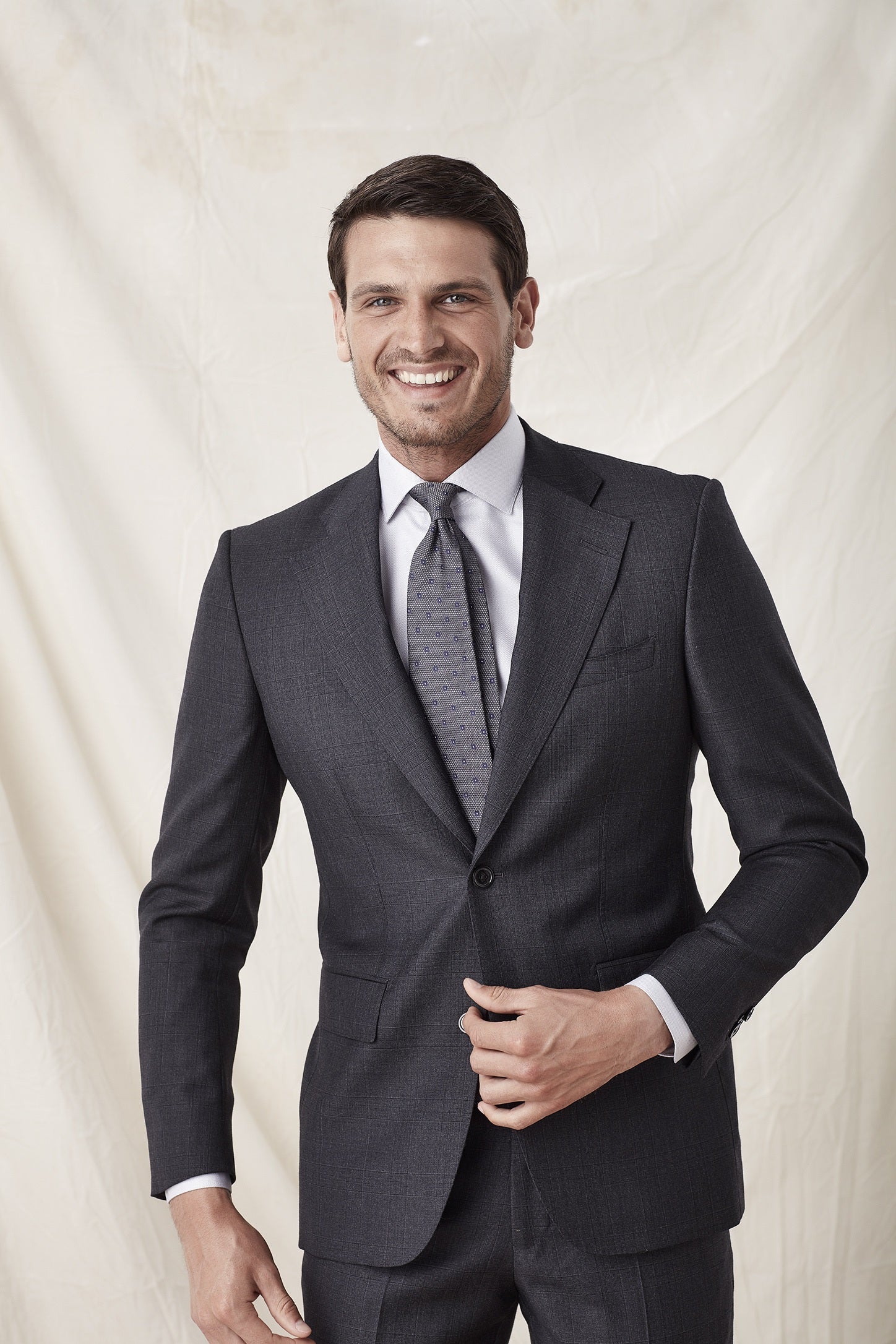 2. The perfect jacket
Fit from the shoulder first, look for a neat waist and a slim sleeve. These are three key characteristics you need to know when buying a suit and dealing with a suit tailor. As long as you have these three things in mind when choosing a suit, your jacket should fit accurately and look modern.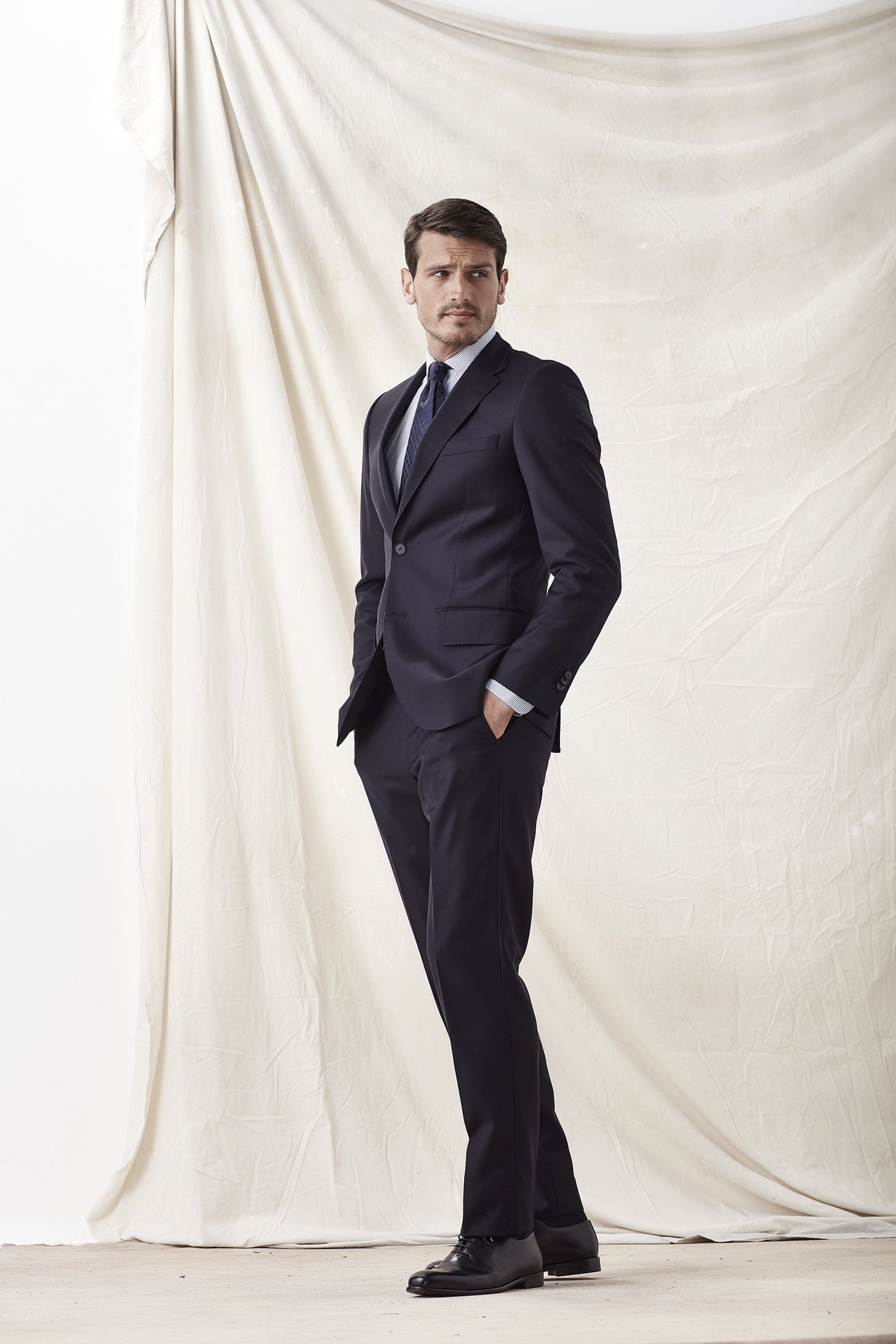 3. It's all about the legs
Trousers should always fall gracefully against the shoe. The most desirable look is to have a soft break at the front of the trouser and not at the back, meaning the front crease should break a few inches up the calf. Shorter trousers with no break and a cuff are also popular but think twice about wearing this style if you have anything but slim legs.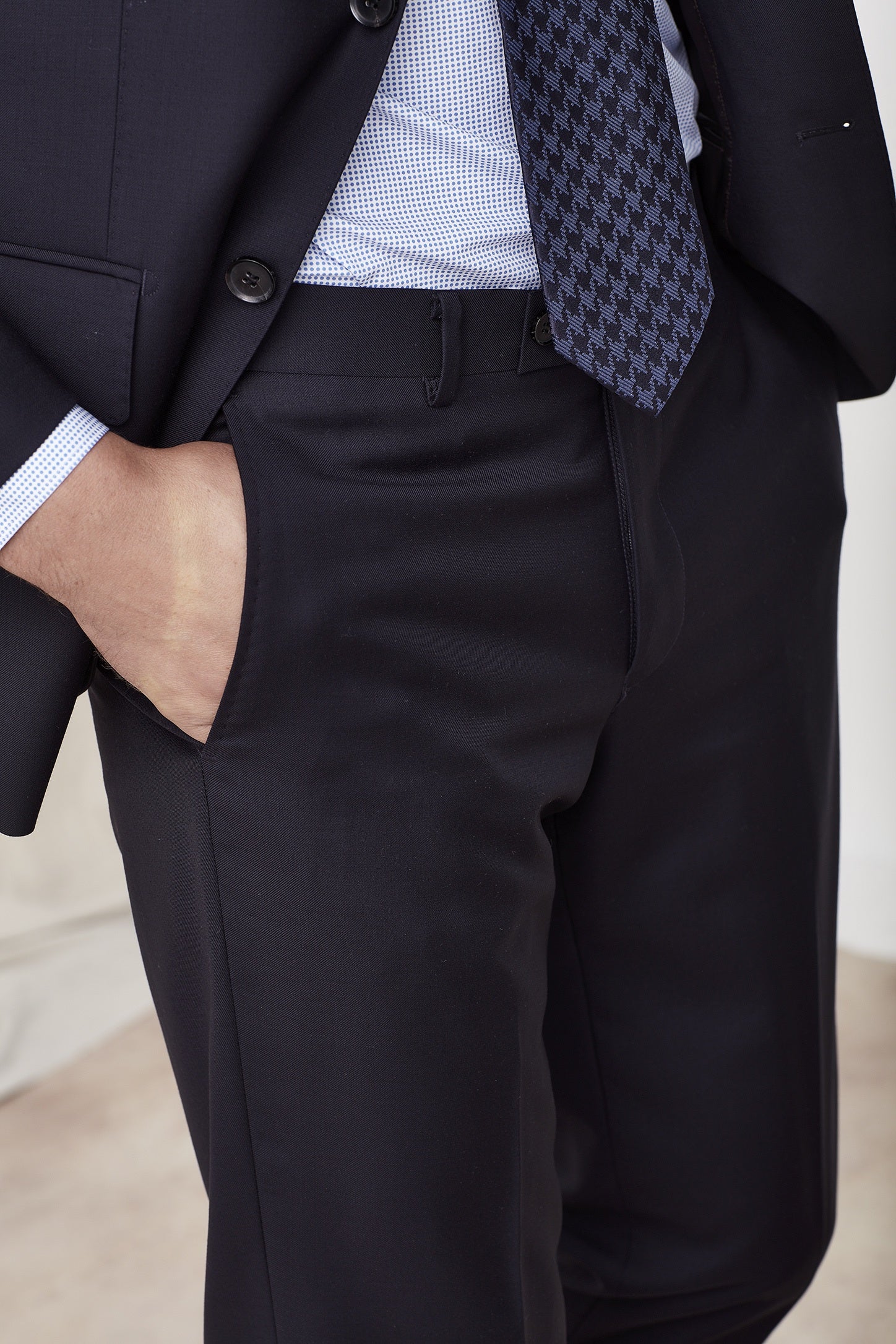 4. Waistband 101

There should always be a little bit of room with a waistband and trousers should fit snugly across the hips. A tight waistband will not only be uncomfortable but will pull at your skin enlarging your waist, which is never a good look, of course.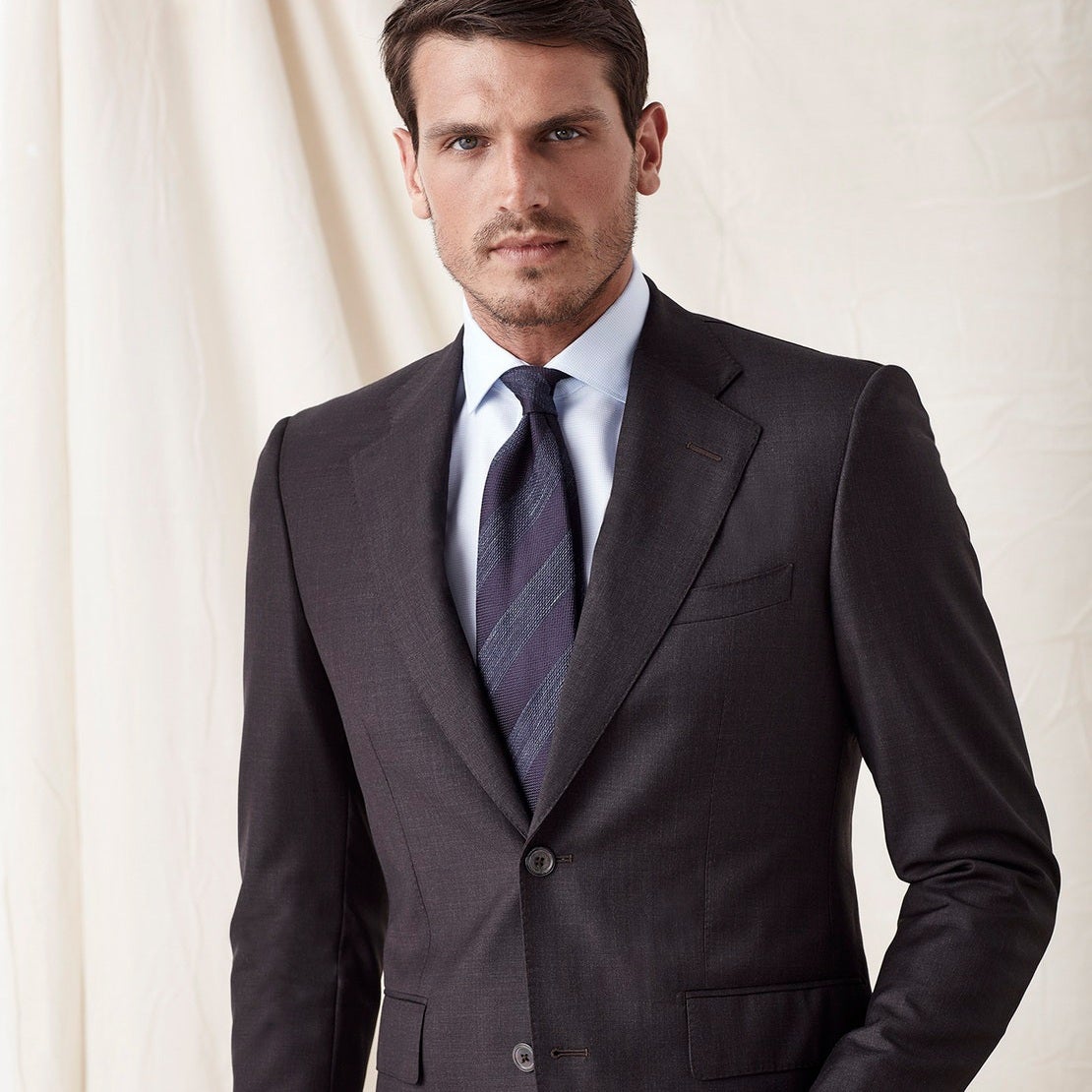 5. Single breasted vs double breasted

Single-breasted suits can be worn for most occasions whether for work or a party. A peaked lapel is more dramatic than a notch, but a notch is more versatile. Personally, I like the sophisticated aesthetic of a wide notched lapel. It looks rich and bold, but not overly extravagant as a peak lapel sometimes does.
Although a double-breasted suit can look extraordinary, they are rarely selected as a first, second or even a third suit; my preference for double breasted is that it is made to measure and styled with the intention of utmost formality and is rendered in a cloth of great structure — because it looks best buttoned up.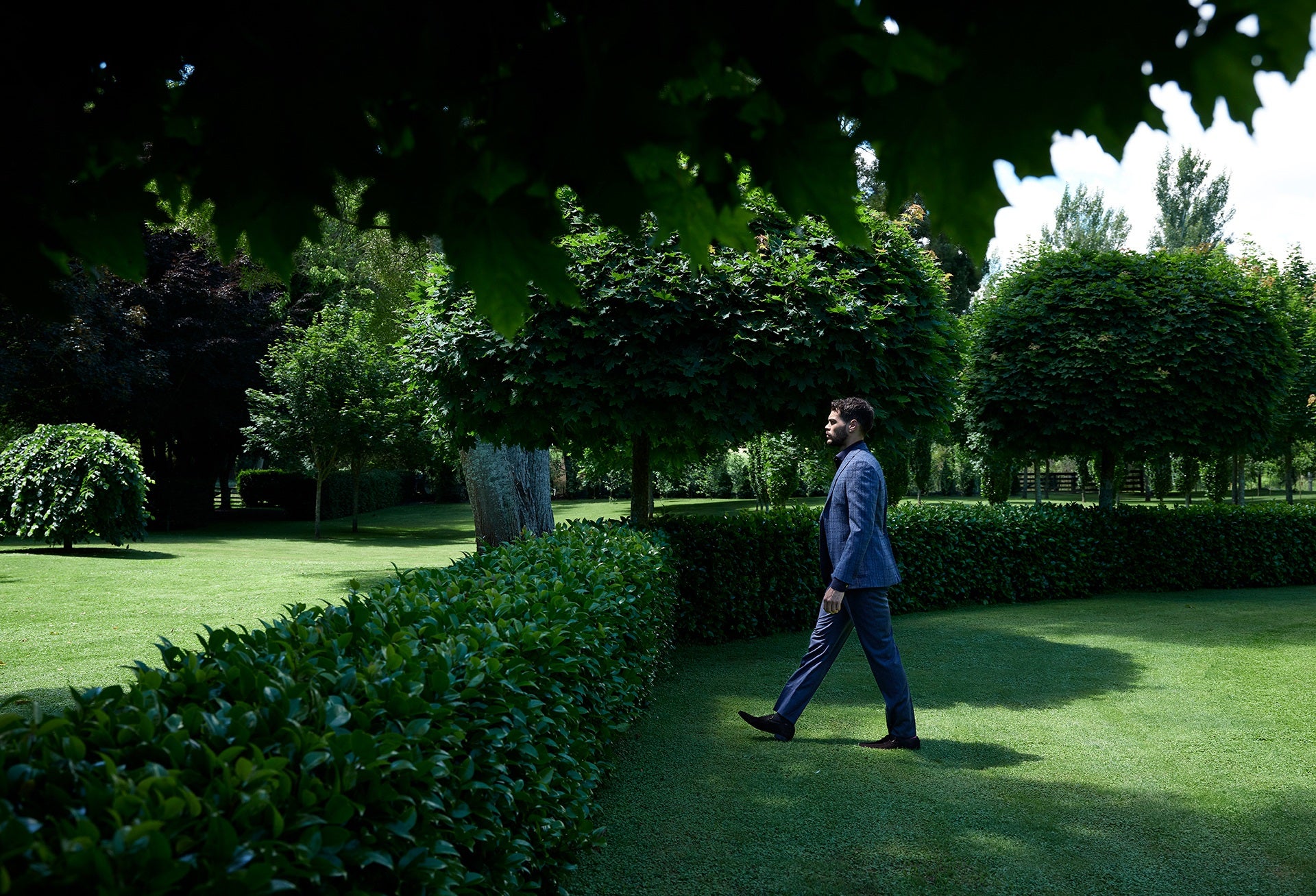 6. Colour

Finally, the colour of a suit is also very important. Rich, patterned grey and bright, plain navy suits are popular colours that are trending this coming season and for next winter too. Grey and navy are also more interesting than black and look good against most complexions.