The World's Comfiest Dress Trousers
Looks / Blog
April 05 2019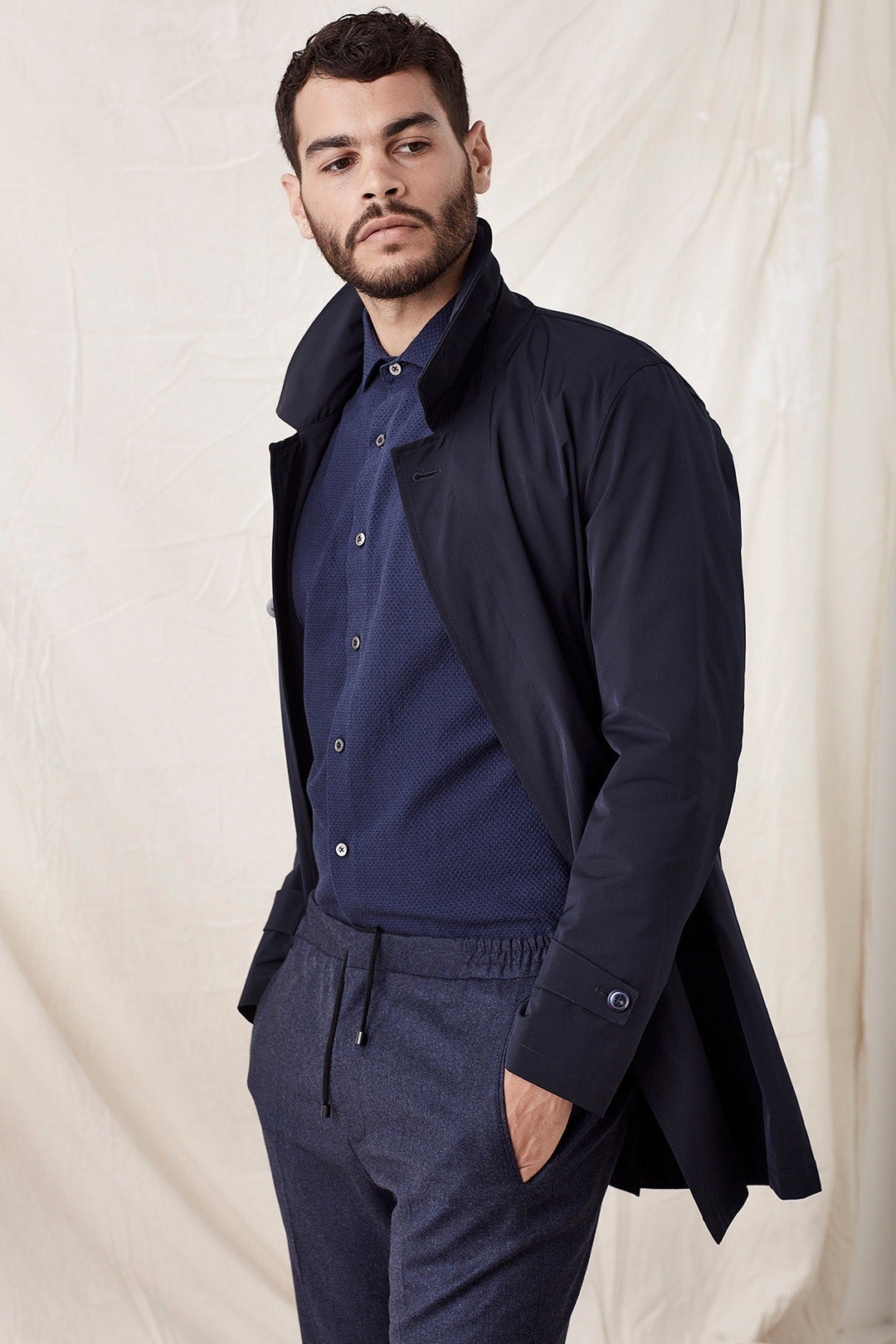 We created a beautiful hybrid between two completely different species; dress trousers & track pants.
Dress trousers were not just made to wear in an urban environment, they were born into it. Structured, sophisticated & tidy with an impeccable clean wool cloth. Track pants are another beast entirely, inhabiting sports fields, gymnasiums and living rooms across the globe. Known for their felted fabric finish, comforting stretch and agility but lacking in smarts until now.

The elasticated waistband creates stretch & gives an air of nonchalant attitude. The typical lining in a dress trouser has been stripped back for a lighter feel and so the soft merino flannel cloth rests against your skin instead.

Is this the next stage in evolution? We think so. They're a new breed in comfortable trousers with a confident step up in sophistication.
Now, just try a pair on to see for yourself.