Guide to Men's Belts
Looks / Blog
May 31 2019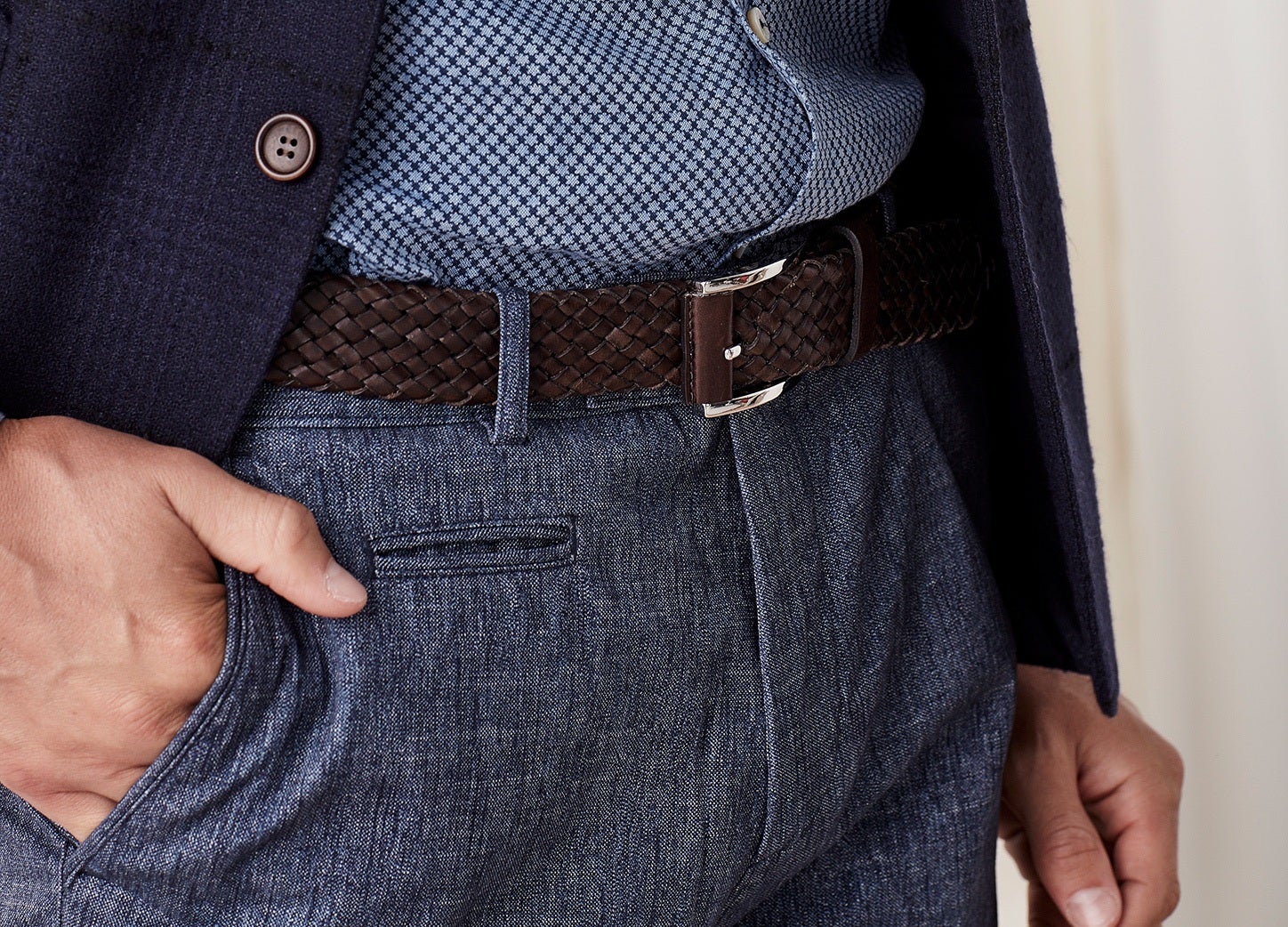 We all know what belts are – a system to hold up a person's trousers. They are a vital piece of accessory that tie an outfit together. Simple really, but for a connoisseur the details are significant.
How to choose a belt:
Your belt size should be 1 - 2 inches longer than the waist size of your trousers.
If you choose a plate belt - allow more length for the hook to secure.
Check the leather by flexing the belt - make sure it hasn't turned brittle. Or just ask for a full grain calf skin.
Look for small, tight stitches and make sure there aren't any loose ends.
Brand names are not important but the maker is - all Working Style belts are made in Italy with the finest leather.
The anatomy of a belt consists of a strap and buckle (frame, bar and prong), some even have a keeper loop and an end tip. A combination of these details defines how casual or formal your belt is.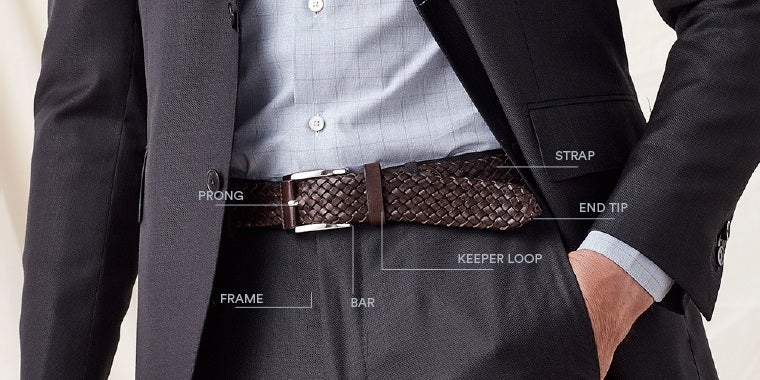 Formal Belts:
Usually in black or brown, formal belts are always made of leather - the highest quality being full-grain calfskin. Their straps are thinner at 1 - 1.5" width and will always have holes in them for the prong to go through and have a short tail end. They often have a sheen though one can opt for a bit of texture with ostrich, lizard or crocodile - just make sure it is a dark colour. Belts with formal clothing are an understated addition and should not be distracting but for a smart casual look one could choose colours like oxblood, tan or grey.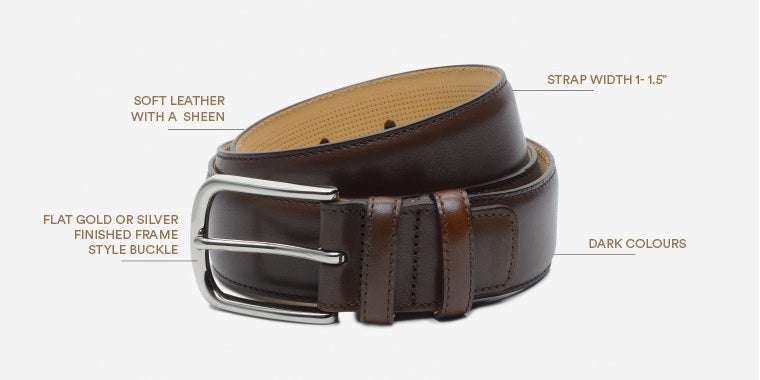 Casual Belts:
Casual belts are a lot more forgiving than formal ones. These can be made of different materials and are wider, upto 1.75 inches. They often have a matte finished, tougher looking strap with a large buckle. The buckle itself can be of different shapes - frame style (like formal ones), O-Ring or Plate style. Casual belts needn't have holes in them like in this braided belt pictured below. The prong can go through the weave giving the wearer a more customised experience. They allow the wearer to express their personality through materials, colours, metals even length.