Spinning Yarns: Sharon Orquejo
Looks / Blog
October 02 2018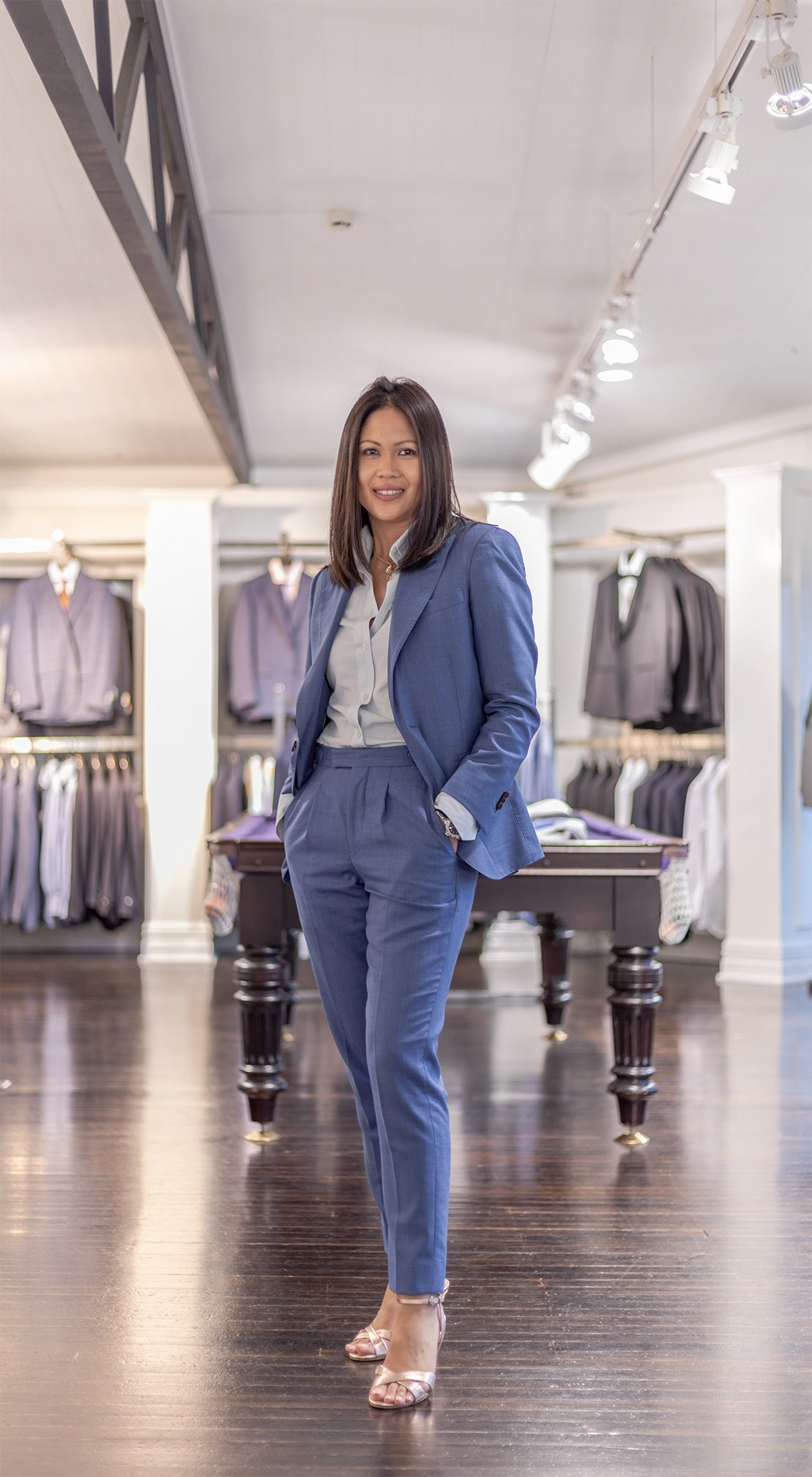 As one of the most experienced people in our business, Sharon knows Working Style inside and out. The dynamic Samoyed-owning Store Manager of Working Style Parnell might be a familiar face and some of you may be well-acquainted by now. For the rest, learn a little about Sharon below.
How long have you been at Working Style?
All up, 10 years. I've been back for over 2 years and an earlier stint at Working Style for 8 years.
What are your hobbies outside of work?
Going for a long trail walks with my son & the dog, anything adventurous and active or simply catching up with friends.
What are your favourite pieces in the new collection?
Our new Cashmere/Silk Jacket, matched with a soft linen shirt and a pair of our famous City Chinos.
What's your most loved belonging?
I'm not one to be too attached to material stuff. But the endless collection of photos of my son has always been close to my heart.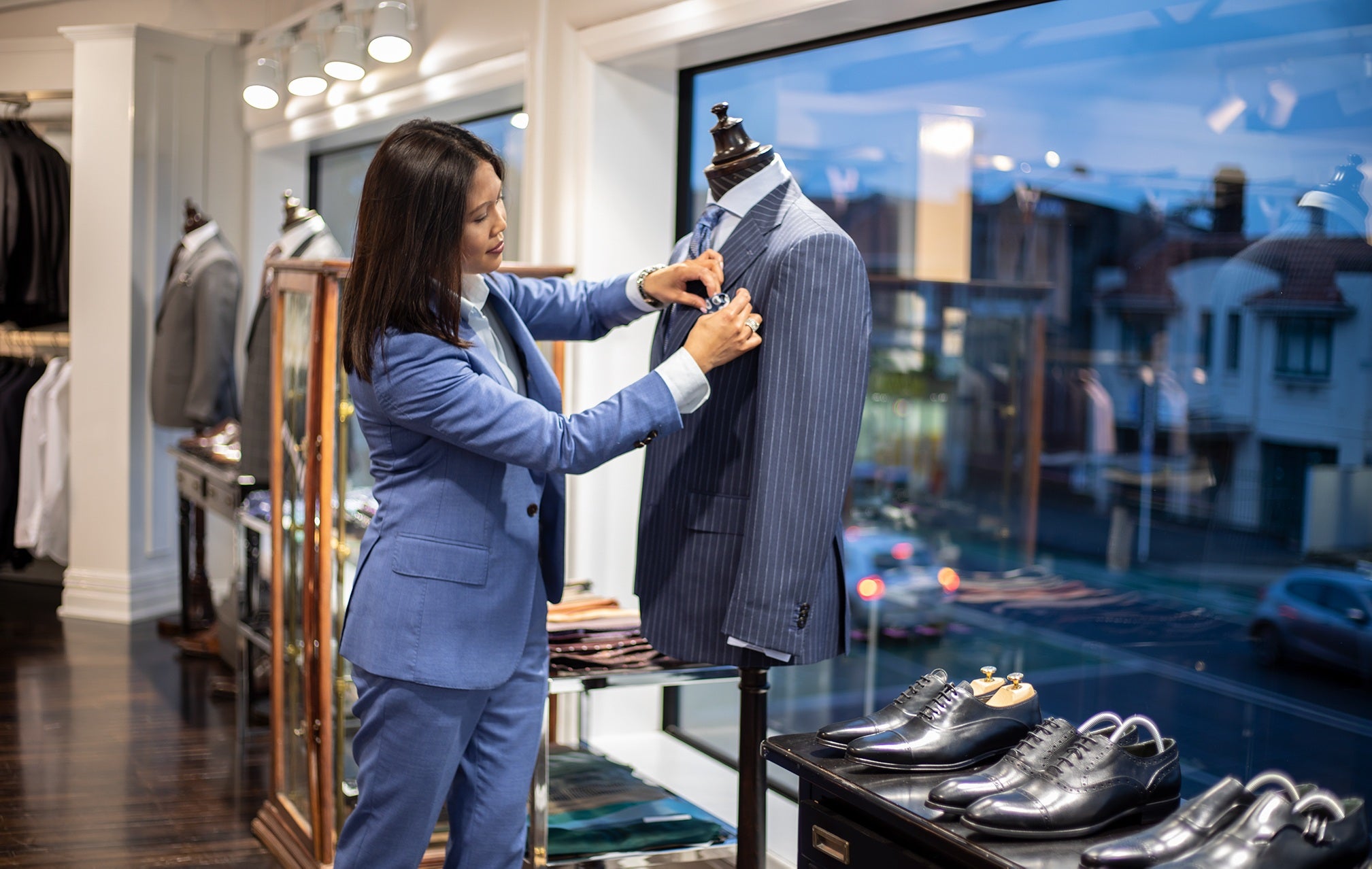 What can't you leave the house without?
My iPhone
What are you listening to at the moment?
Depending on my mood, I listen to a bit of the following – Benjamin Francis, Tears of Fears, Spandau Ballet, Lana Del Rey and lots of indie music.
What are you watching?
I tune into light box, just finished Breaking Bad and The Handmaid's Tale.
What do you love about Working Style?
We are very lucky we can offer a wide variety of products to our clients. When I first started with WS in 2001, we majored in suits & shirts & a couple of styles of jackets only. It shows the brand has grown. But what really makes WS are the staff and how we all support each other in a workplace, WS started as a family brand and considered its valuable staff as its own family. This is hard to find in other workplaces.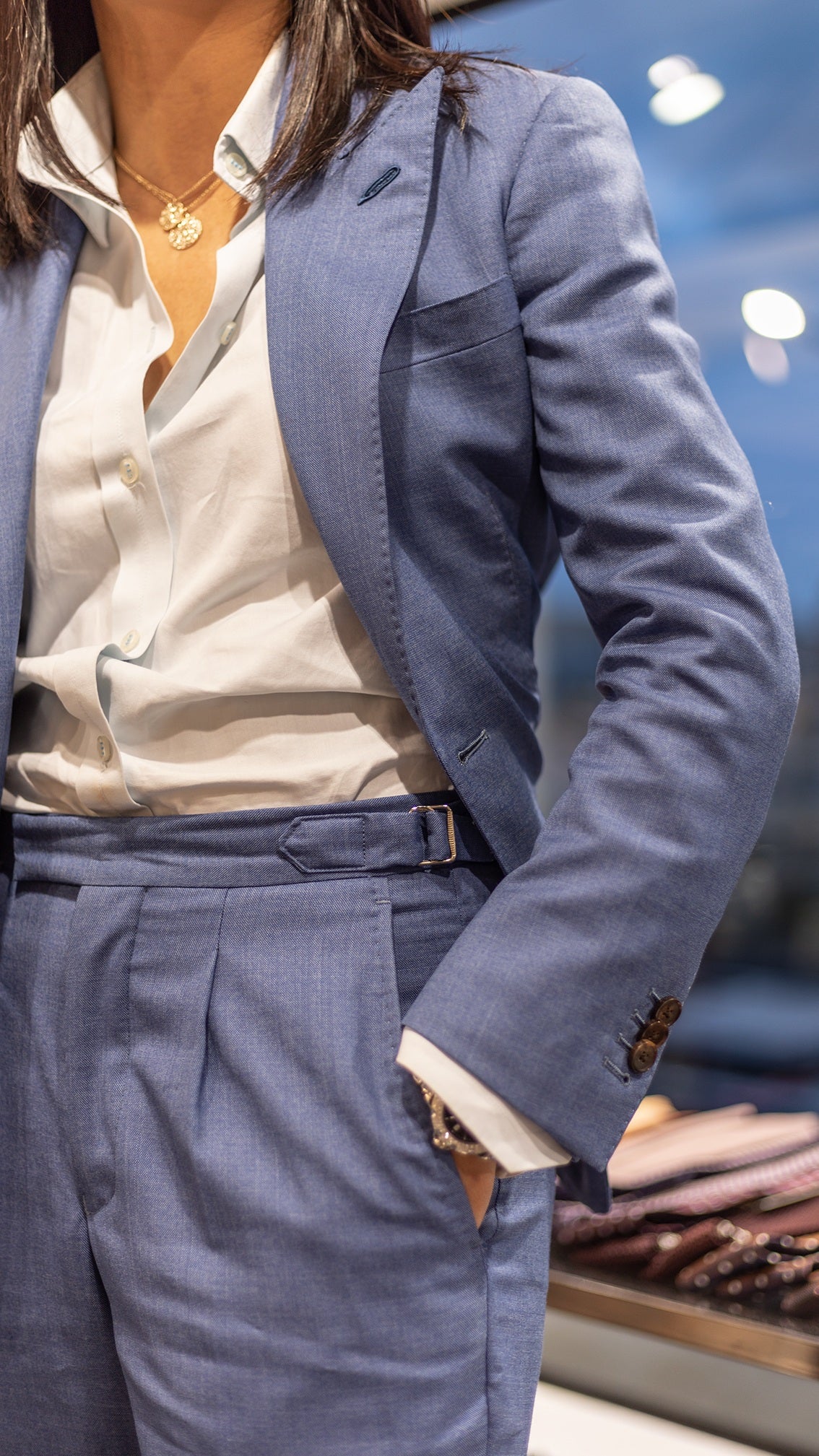 What's your go-to eatery in your area?
I love Vietnamese, Japanese & Italian food. Places I recommend Café Hanoi, Hansan, Ebisu & NSP
Favourite holiday destination?
Tahiti
What's your approach to outfitting our customers?
My personal approach when tailoring or outfitting a customer is getting to know who your customer is. I like to analyse what they do, what they would be comfortable with. Fashion is always changing, but most of our customers do not particularly want to change with the ever-changing fashion. I enjoy putting something for my customer that suits their individuality. Whether that is incorporating a different fabric or even introducing a new piece from the collection.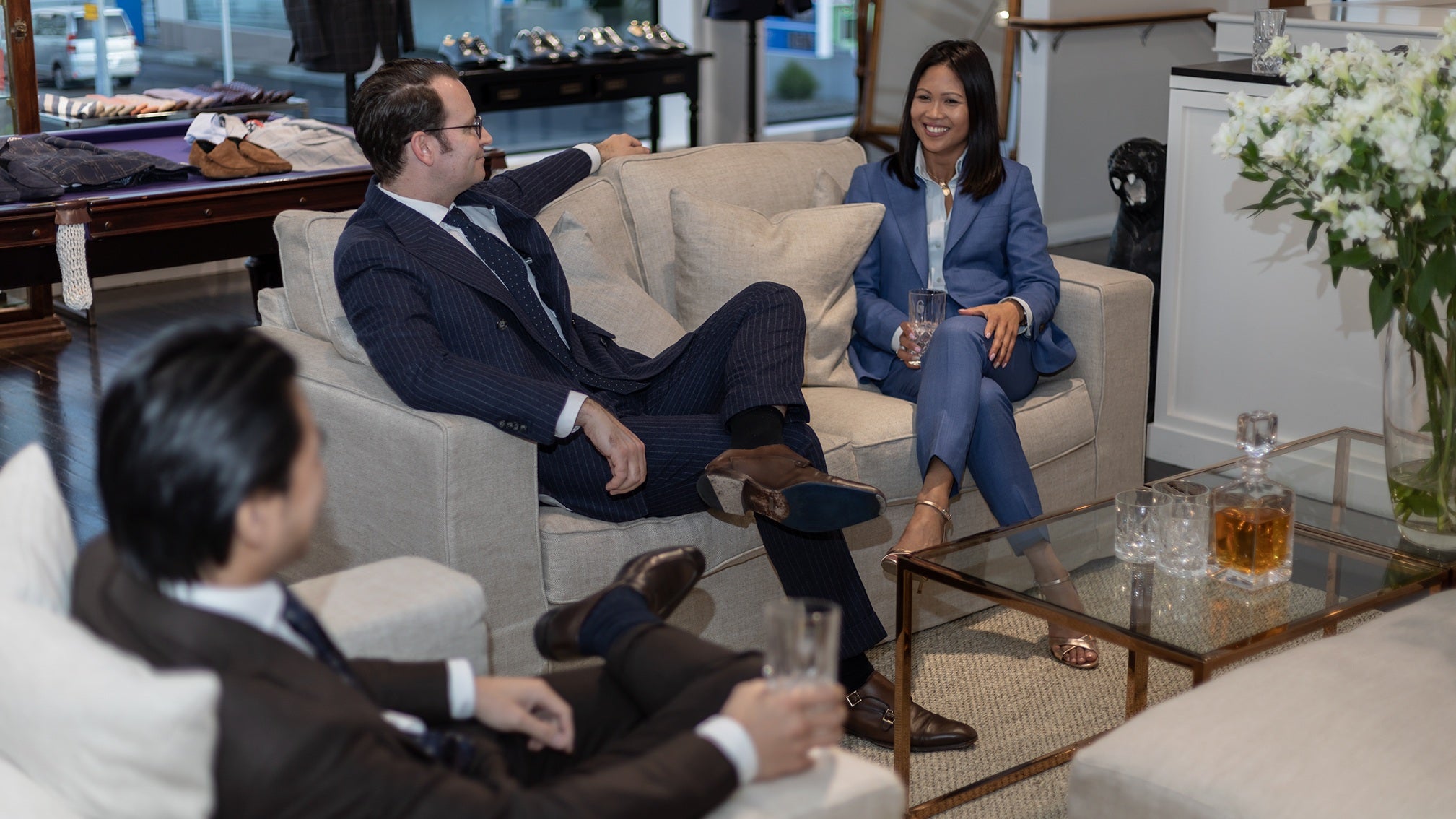 Book a made-to-measure appointment