Spinning Yarns: Maxum Alexander
Looks / Blog
October 21 2019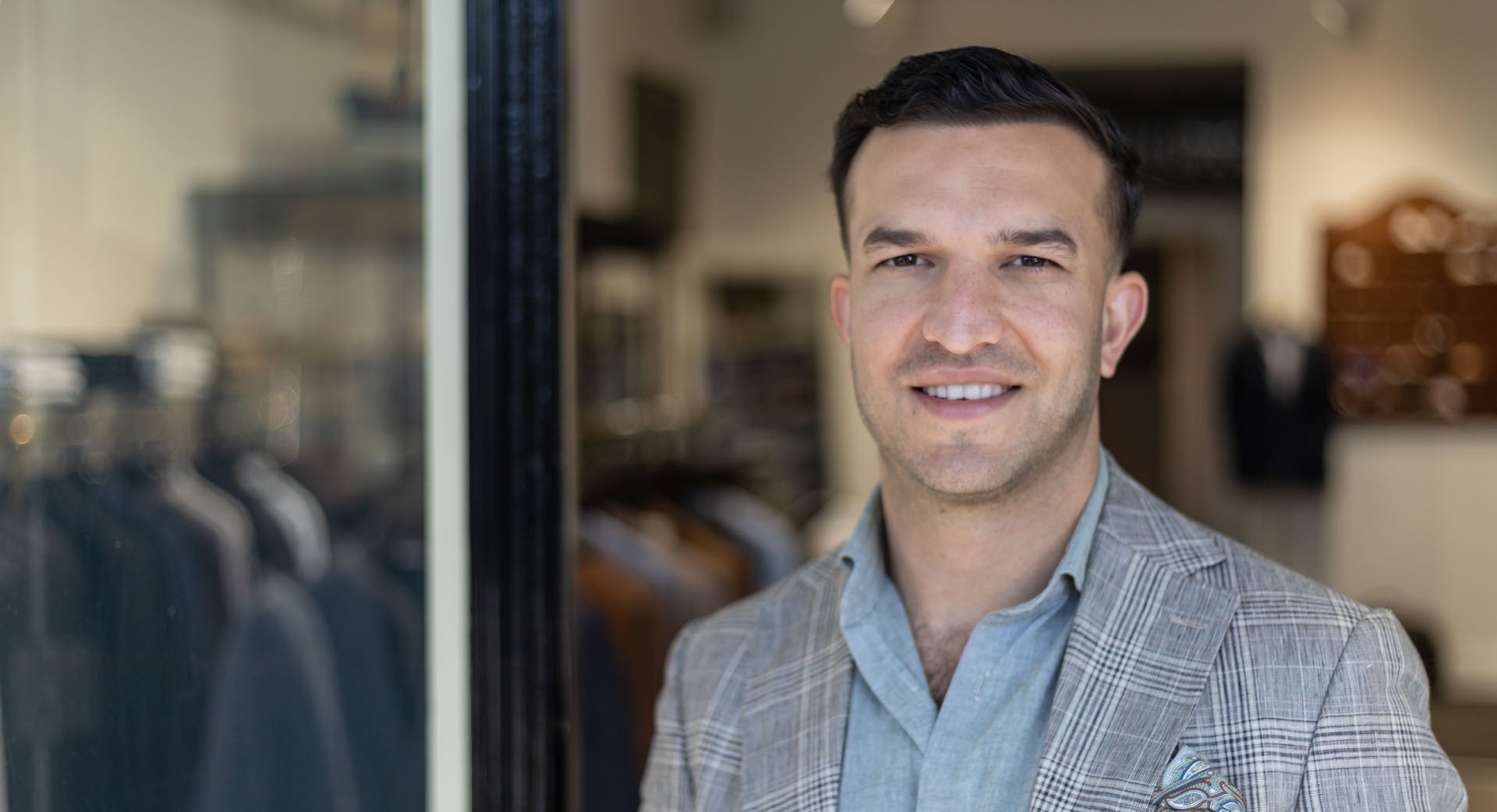 How long have you been at Working Style?
Just under 1 year, but I have been in the Menswear game for a lot longer.
Three words to describe your style
Contemporary, elegant and spontaneous
How did you get into the world of tailoring?
I got inspired by our creative director, Karl Clausen, who I had already worked with before joining the team at WS. His passion for clothing and tailoring was so contagious and I soon realized that it was something that I wanted to do.
Karl also made my wedding suit, it is a very special outfit that I still have to this day.
Linen or cotton?
Linen without a doubt. Whenever someone wears linen, they look stylish and effortless. I am looking forward to having a really hot summer like last year and linen is the perfect choice to keep me cool during the day.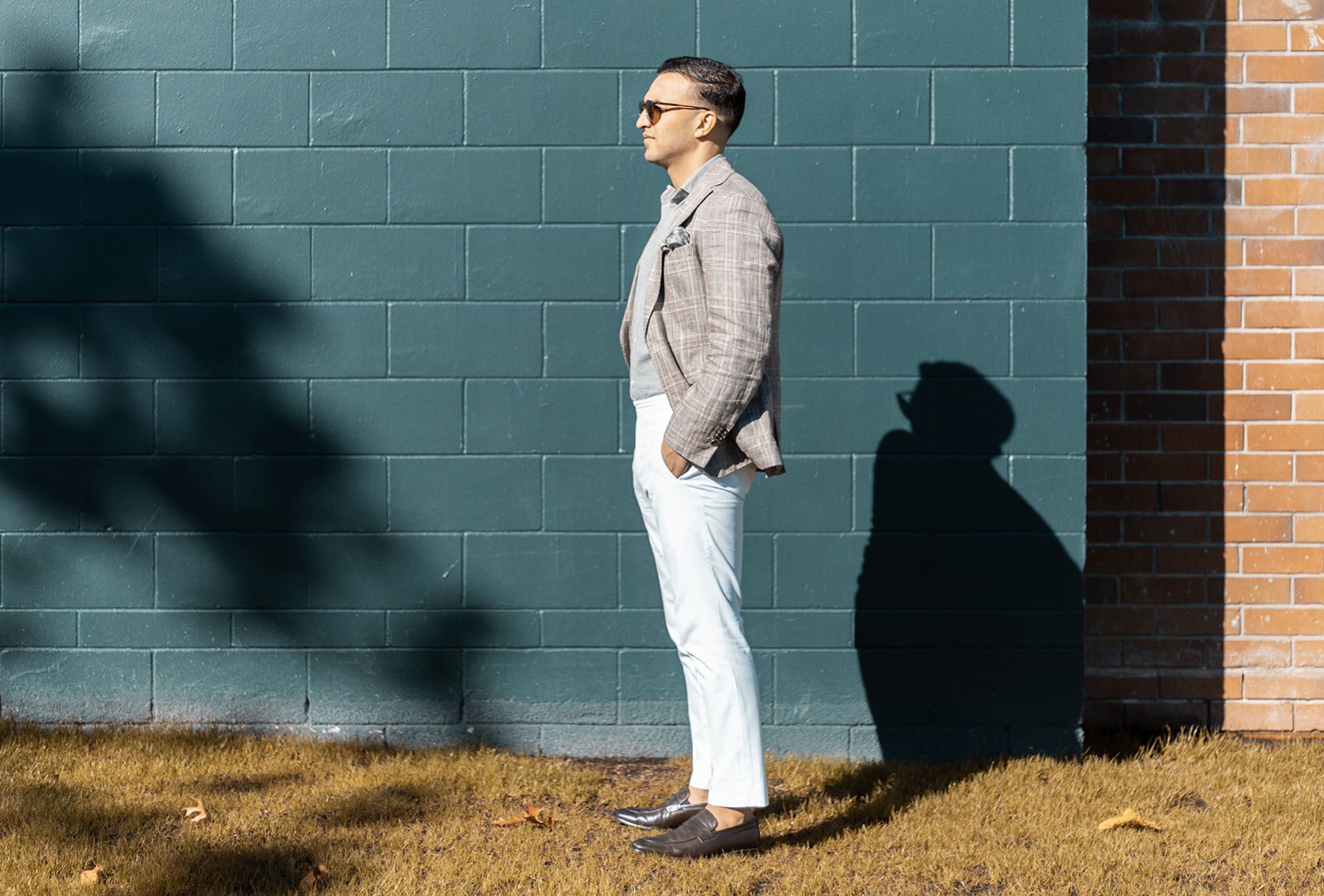 What do you enjoy doing on your days off?
I love coaching and playing football to stay active. I am also currently reading a book called 'Think and Grow Rich' by Napoleon Hill.
What is one item you cannot leave the house without?
My wedding ring, and phone
Drink of choice?
Bourbon old fashioned
What do you love about Working Style?
The fact that it is a family owned business, everyone is so transparent and easy to communicate with and I instantly feel connected to everyone. We value our clients so highly and it really shows when they come in just to have a chat.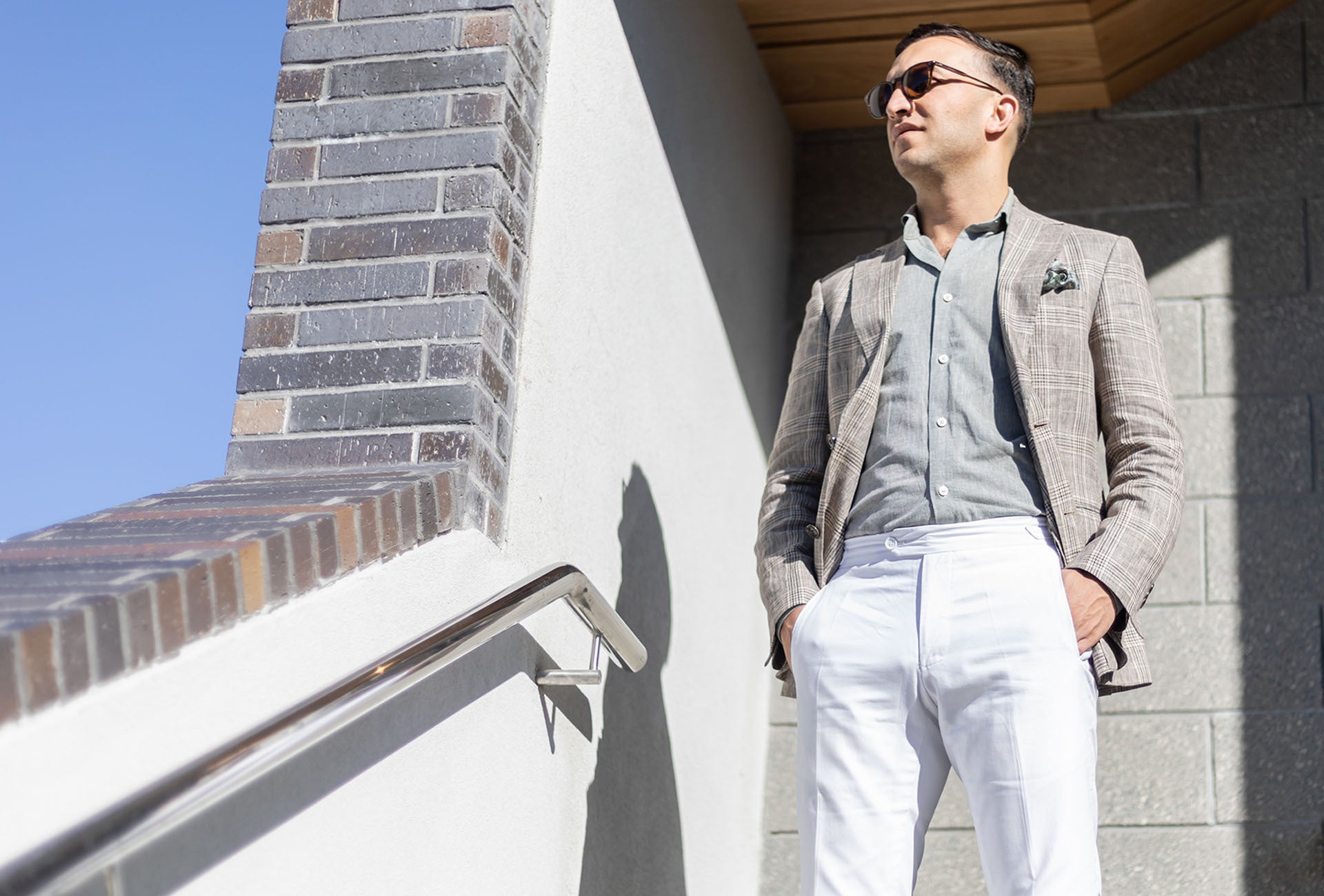 One quote you live by?
Live everyday like it's your last day.
Favorite item in the new collection?
The blue linen suit separate. I love that it looks fresh and vibrant when worn together as a suit and just as strong when worn separately. I pair it with a brown shirt and loafers.
What are three essential items you would recommend to those starting off a tailored wardrobe?
Scott black leather loafers are such a versatile pair of shoes, it goes with jeans, chinos, and you can also pair it formally with dress trousers and a suit. A navy sports jacket is a must have - suitable for every season and occasion. A pair of light coloured trousers is great for bringing in colour to an outfit. I would recommend our grey linen traveller chinos.