Ariston Cloth
Looks / Blog
September 18 2018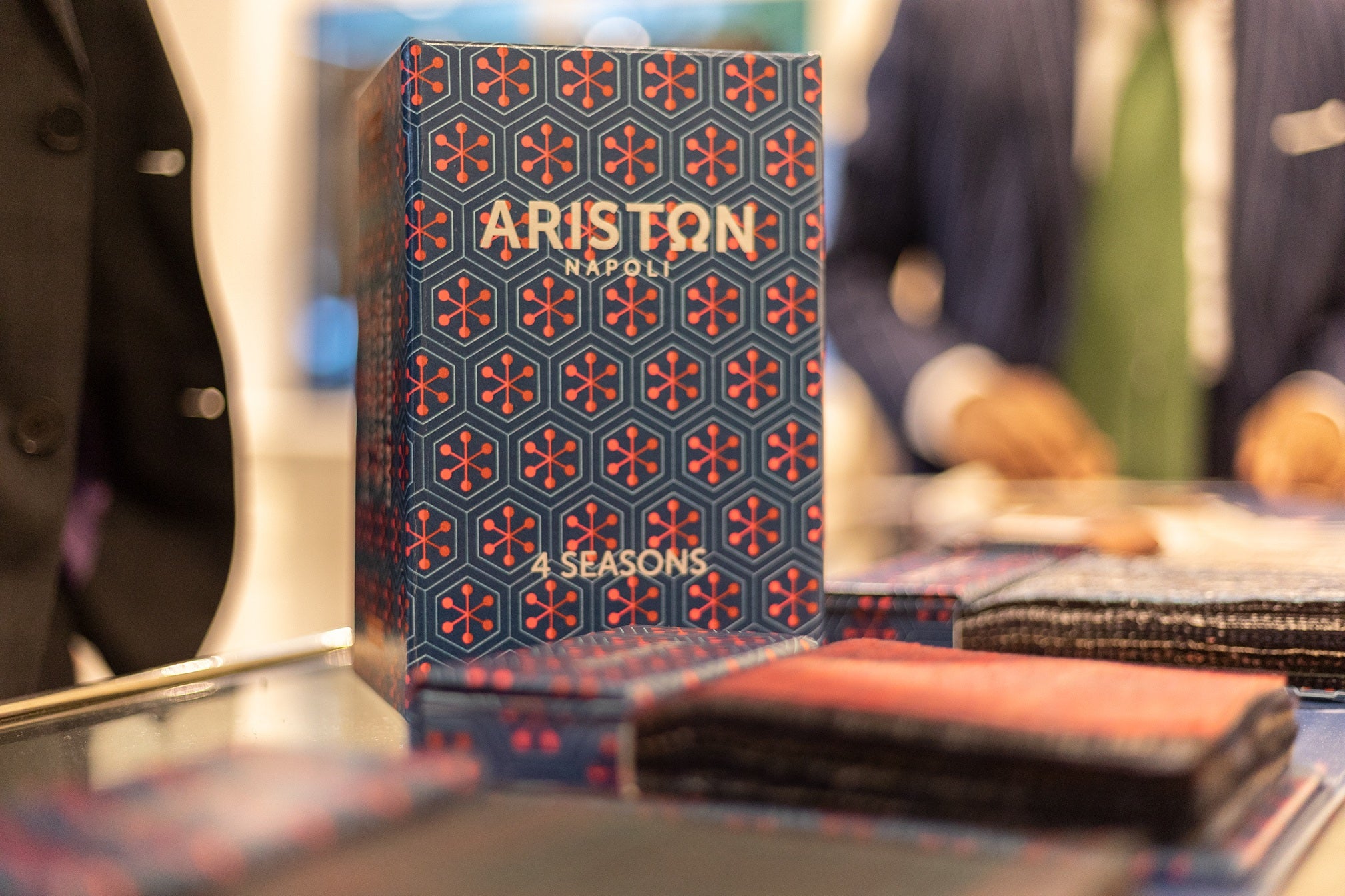 Hands-down our most expressive range of cloths, Ariston has just released a new collection of fabric books.
The Neapolitan company creates seasonal ranges of cloth consisting of single, finite lengths. Once each cloth runs out, it's gone for good and Ariston moves forward to new fabrics. Your next made to measure could very well be the only one in the southern hemisphere of your chosen cloth. But, it's not just scarcity that makes Ariston one of the most coveted cloth collections in the world.
Weaves, textures, patterns and fibres steeped in heritage are given updated identities. Modernised with contemporary colours and new interpretations for present day life. Their limited supply does not suggest a lack of longevity, it's quite the opposite really. They're fresh twists on the Tried and True with a continental flavour.

This latest collection includes light-weight transseasonal pieces and Northern Hemisphere medium-heavy cloths, it's the ideal time to secure something for spring/summer or get a head start on next winter.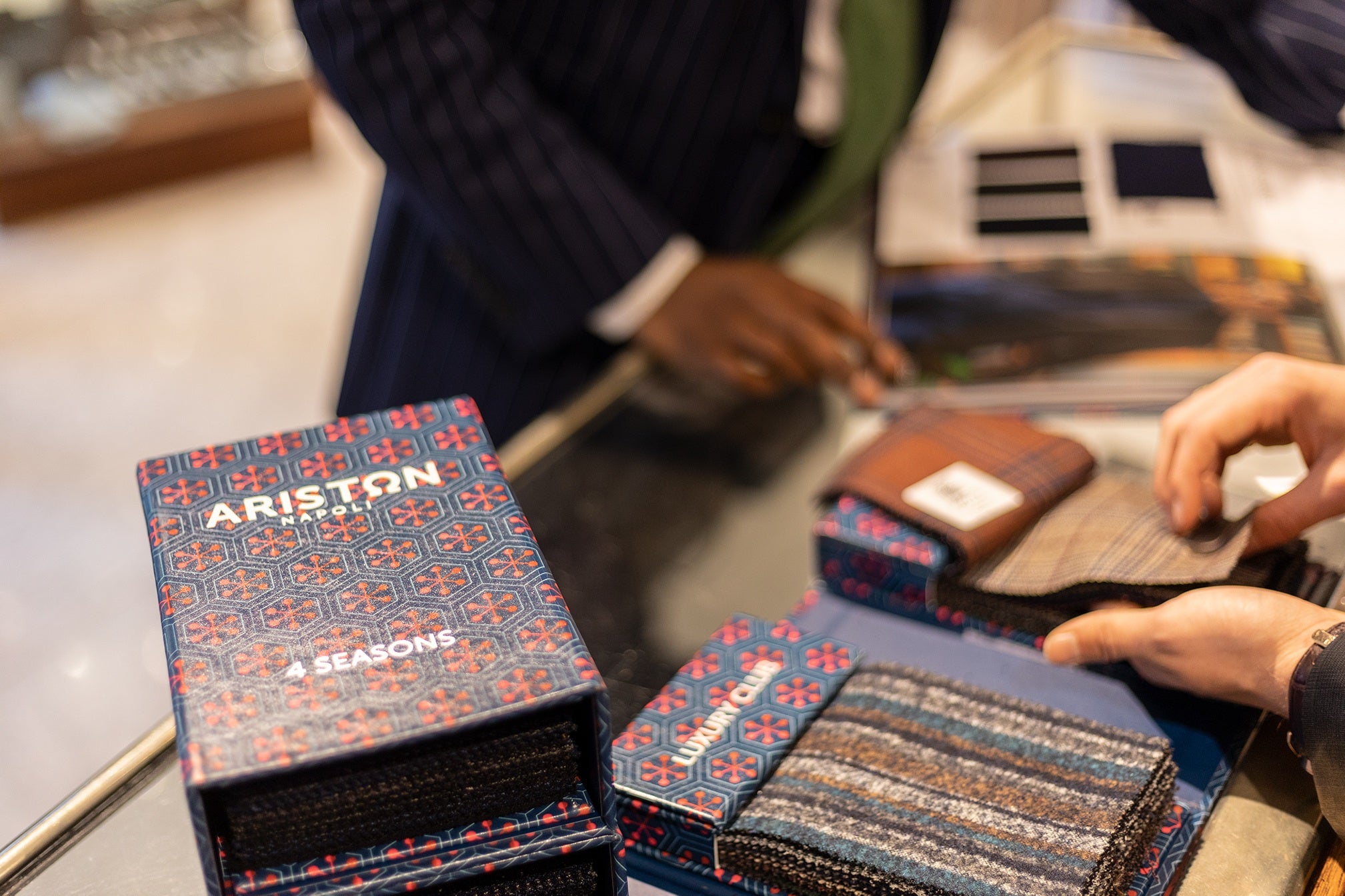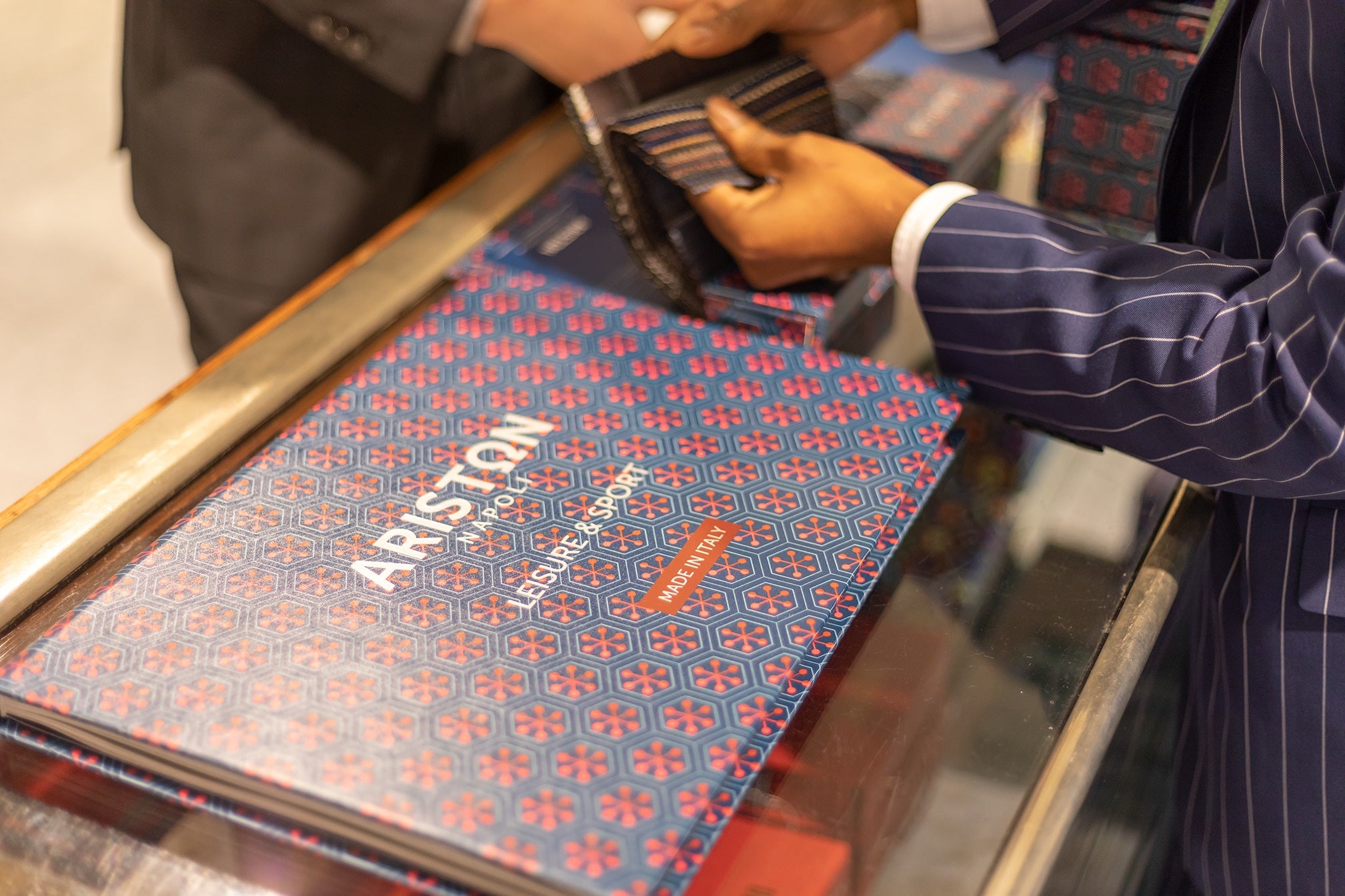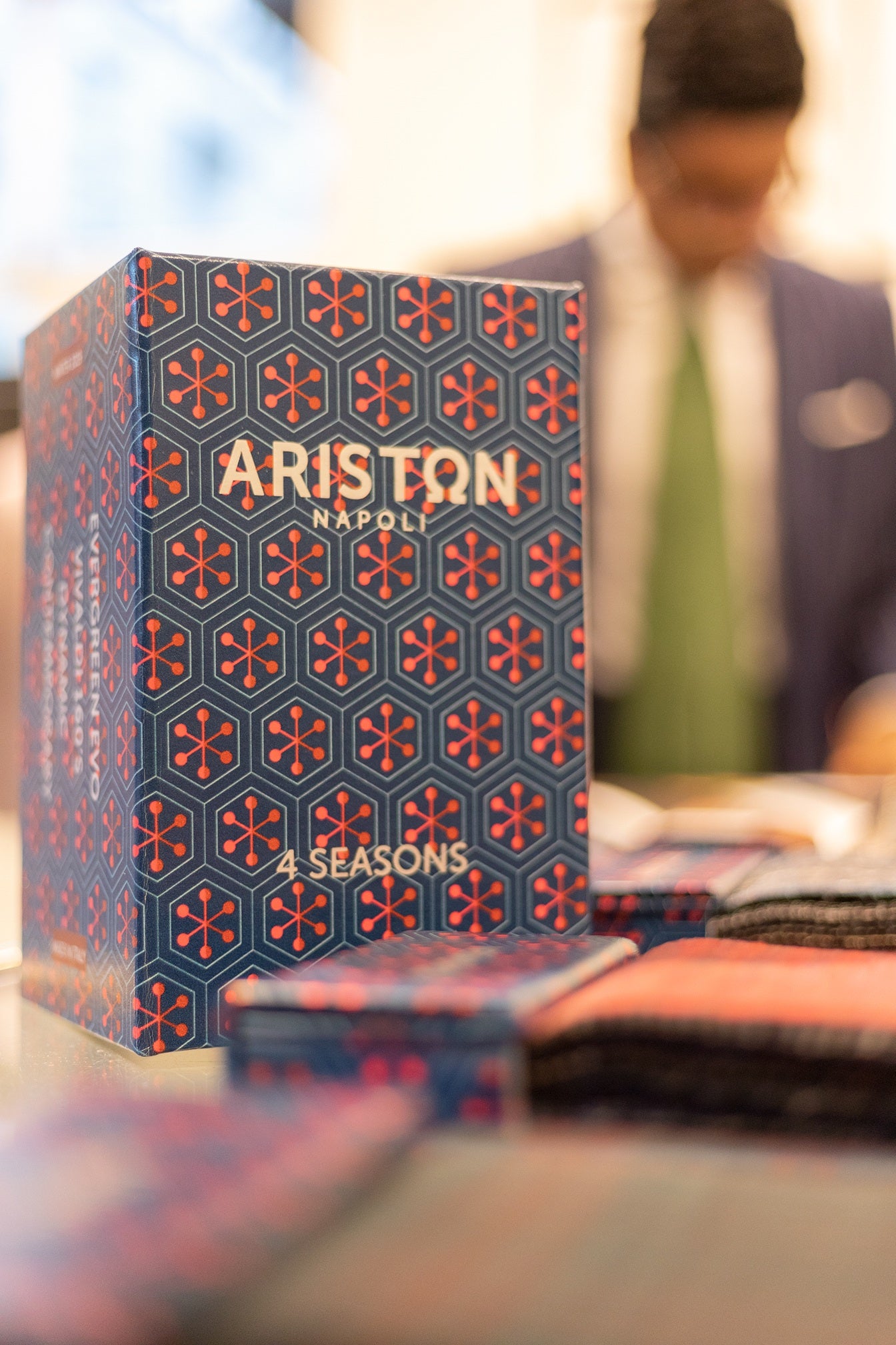 Book a made-to-measure appointment