Dresscode: Black Tie
Looks / Style Advice
May 16 2019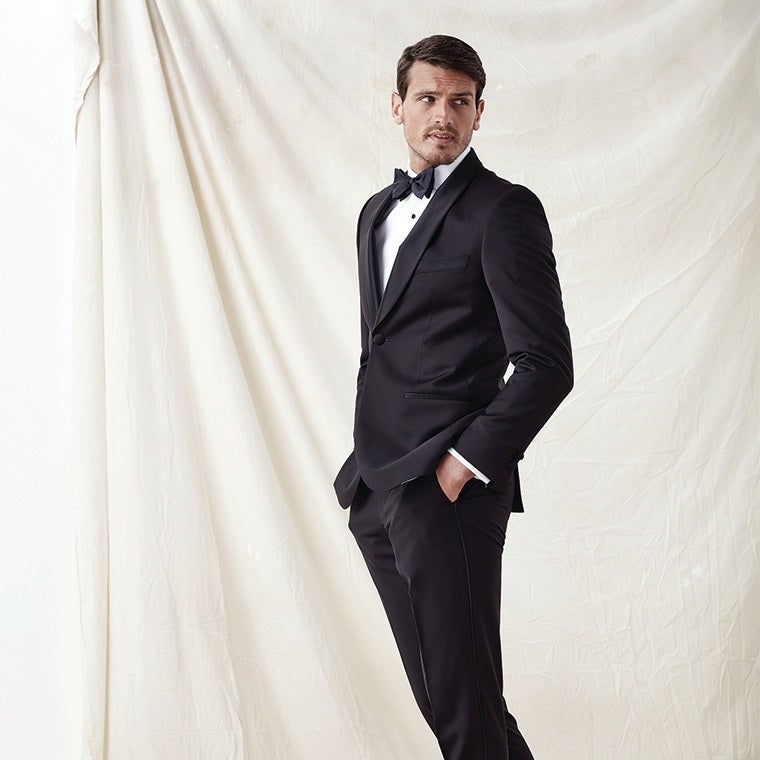 Black tie dress code is used to define an event's formality. It is the attire required for award ceremonies, ballrooms and evening parties. Typically the most formal pieces to have in your wardrobe; this consists of a dinner suit, a dinner shirt, bow tie and plain-toe black patent 'ceremonial' shoes. Many attendees to any black tie function will wear black dinner suits, however you are at liberty to wear other colours. Navy, white, grey, burgundy and more are all great alternatives that will ensure you stand out from the flock of penguins.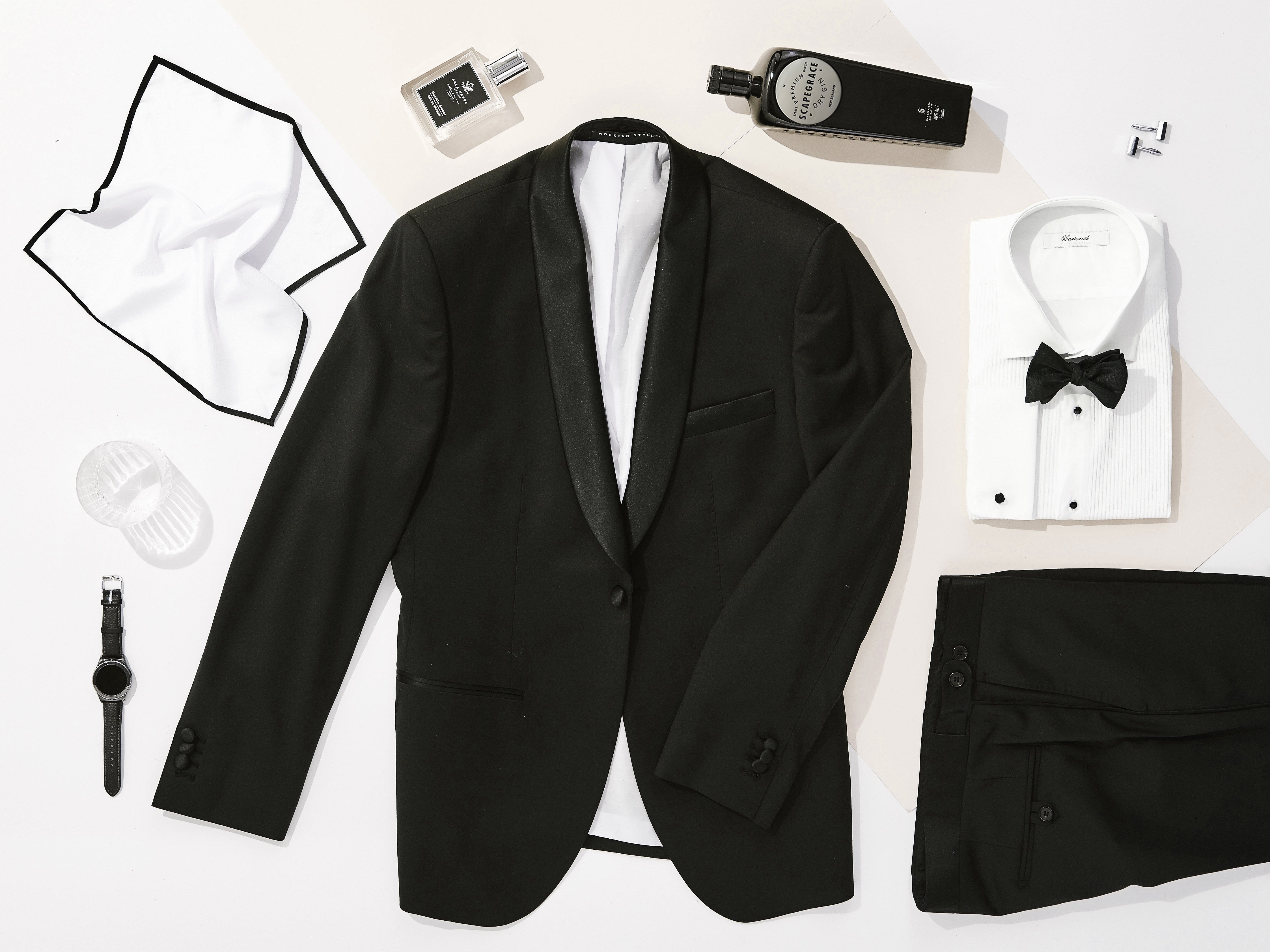 Formal functions can equalise the men in the room if everyone are in similar outfits, but we believe it's easy to stand apart. If black is your choice of colour, subtle details will elevate your outfit above the rest. Add texture such as grosgrain silk details, exceptionally cut tailoring, the finest cloth, silk trouser trims and shirt studs.
Channel your inner James Bond in our shawl lapel dinner suit, an enduring favourite of ours for any formal occasion. This style offers an elegant, softer alternative to the popular peak lapel.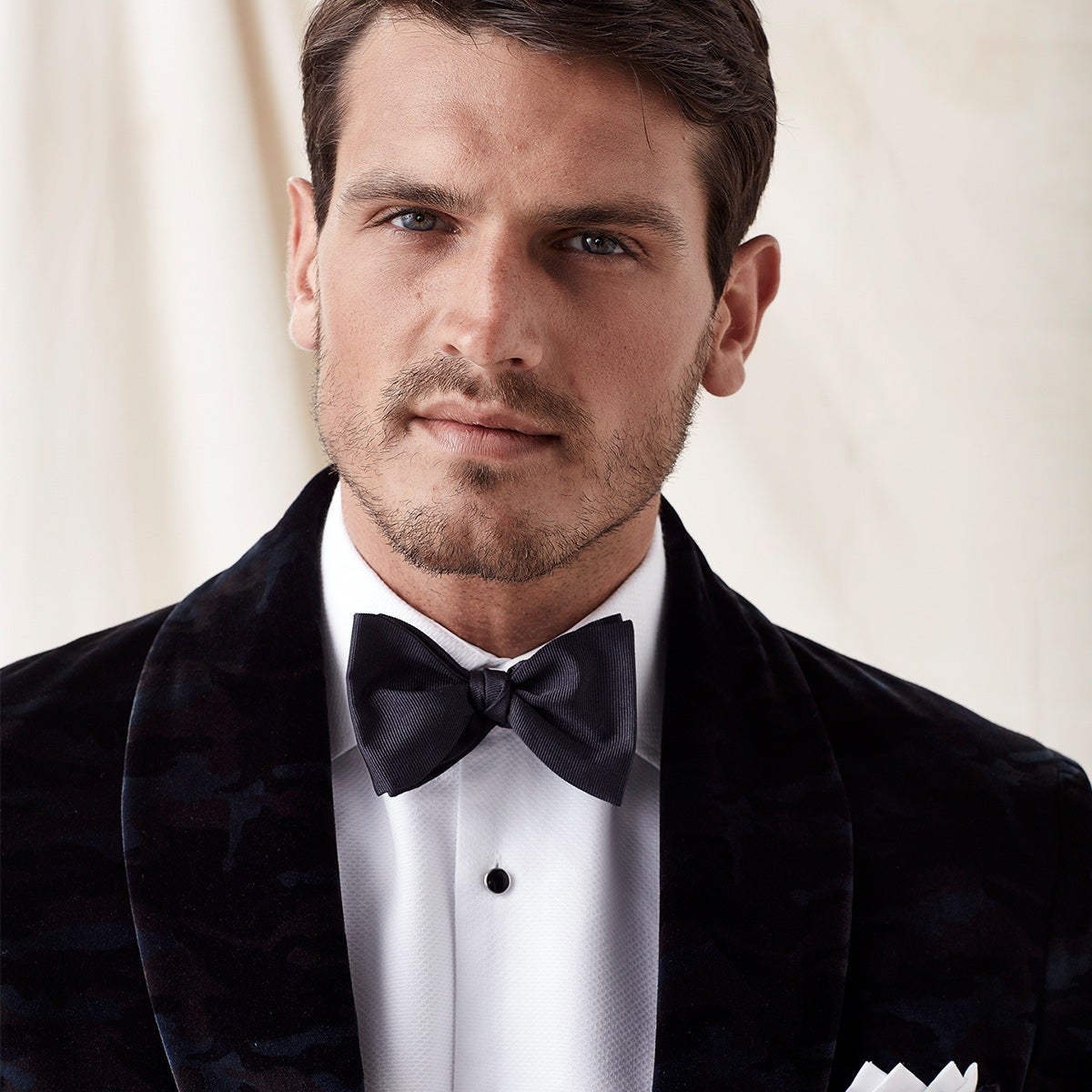 Black tie handy tips:
Consider a velvet dinner jacket with silk lapel and complementary trousers. It's smoking jacket cool.
Opt in for a shirt with a turn down collar to look modern, never a wing tip collar.
Tying a bow tie is no more difficult than tying your shoelaces. Visit us in store and we'll show you how.
If you are wearing a waistcoat, ensure it covers the waistband of your trousers.
Leave your belt at home. Side adjusters are decorative, dinner trousers should be tailored to fit you perfectly.
Introduce an accent colour with a pocket square, keep your bow tie black.
Cohere your studs to your watch and cufflinks. Match your metals, either gold or silver, not both.