Casual Friday's, Everyday
Looks / Style Advice
June 07 2019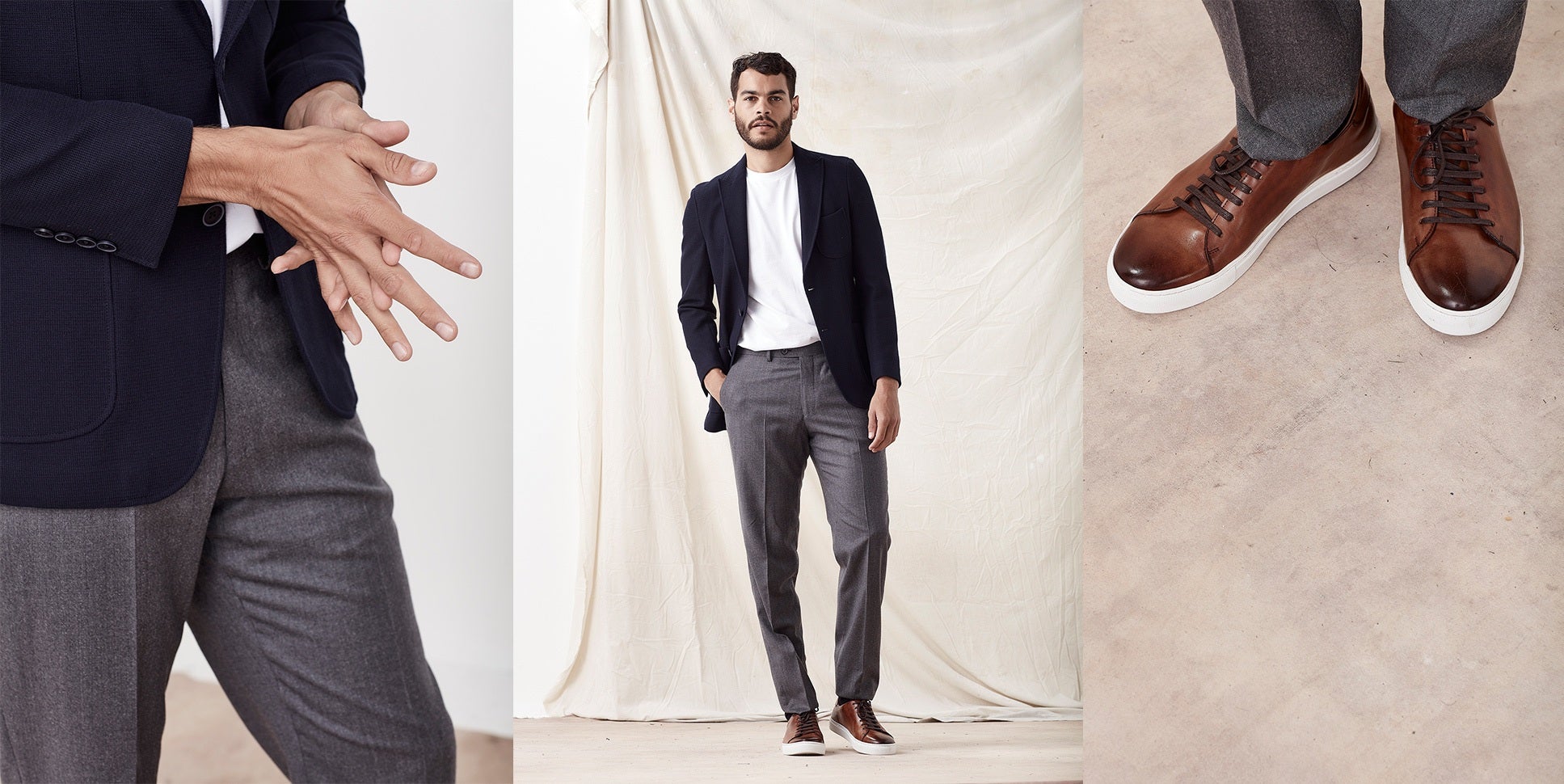 The way we define formal wear in the workplace has slowly transitioned to embrace a casual comfort. Popular culture and technology in the millennial age have influenced the way we dress and businesses are starting to listen to this younger, rebellious and exciting culture. Fewer men are wearing ties to work, and although we have all loosened our grip on this sartorial staple, there are ways to look confident and sharp while still maintaining a level of comfort.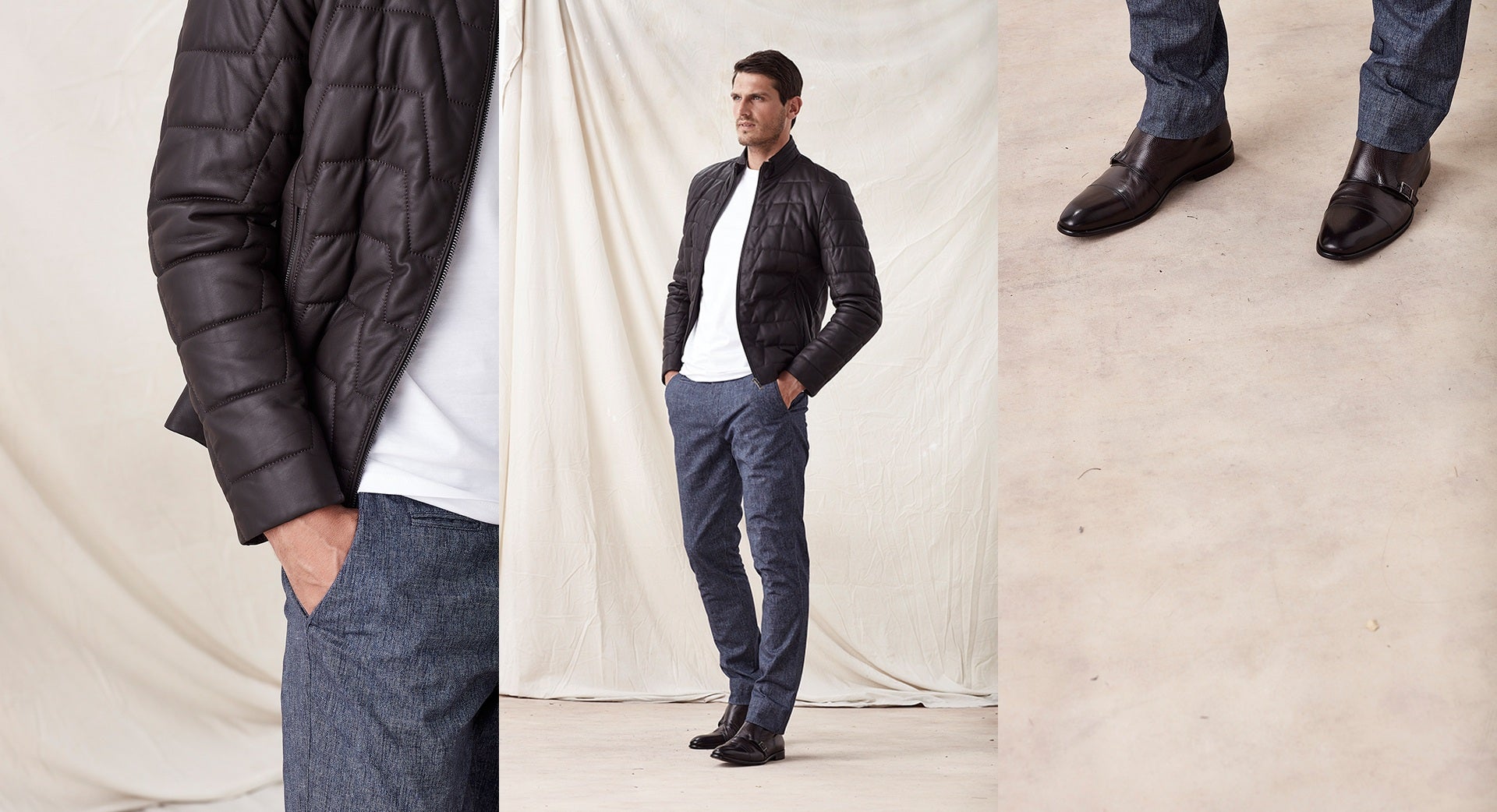 Incorporate tailored pieces that match with your existing wardrobe and don't be afraid to style with texture. Our new collection introduces a range of corduroy, flannel and houndstooth print. Silhouettes are relaxed and many of our suits can be worn in various ways – wear as a suit or separately, giving you the ability to adapt to your environment at any occasion. Made in luxurious fabrics, each item can look dynamic and polished whenever required, yet can be worn with jeans and knitwear for a more understated look.
We have a wide range of casual wear this season, in rich colours of chocolate, green and plum to complement the core colours of blue and grey.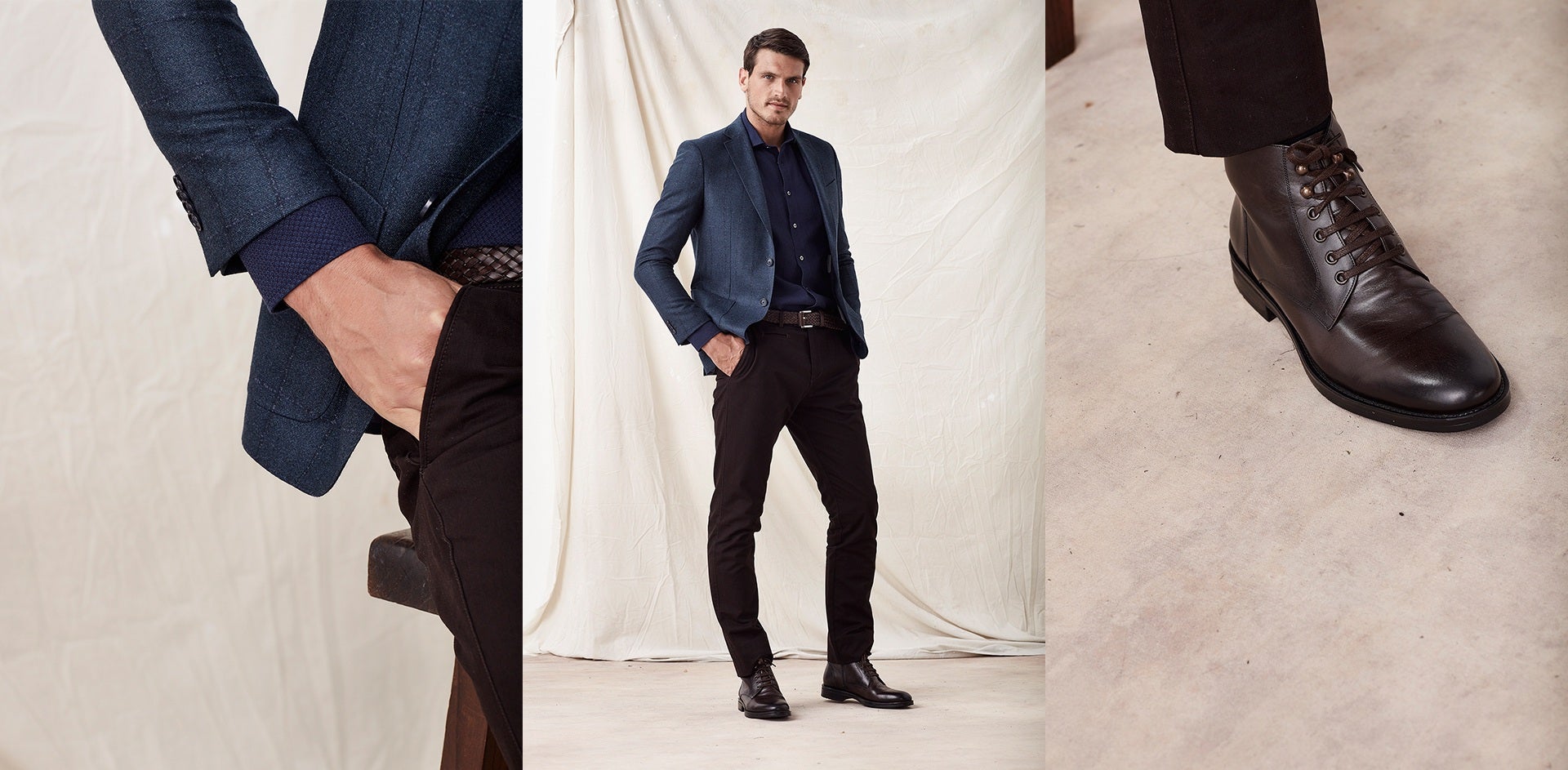 Smart tips for your work week outfits:
A tailored fit is key to wearing smart casual. Casual items look best when they fit you correctly.


Add adaptable, tailored pieces with a casual outfit. Try a soft shouldered jacket or one that is unlined.


Button-down collared shirts are a great alternative if you choose not to wear a tie.


Change your shirt for a t-shirt or knitwear.


Suede shoes can elevate a casual outfit and also introduces new texture.
Invest in an overcoat. A timeless piece that will keep you looking sharp to and from work.