Highlighting Burgundy
Looks / Edit
April 12 2017
Burgundy is our lead colour for autumn & winter. Like a good pinot noir, it's easy to like.

The rich hue is just as versatile as a brown tone, sitting sympathetically next to tones of blue, greys and neutrals.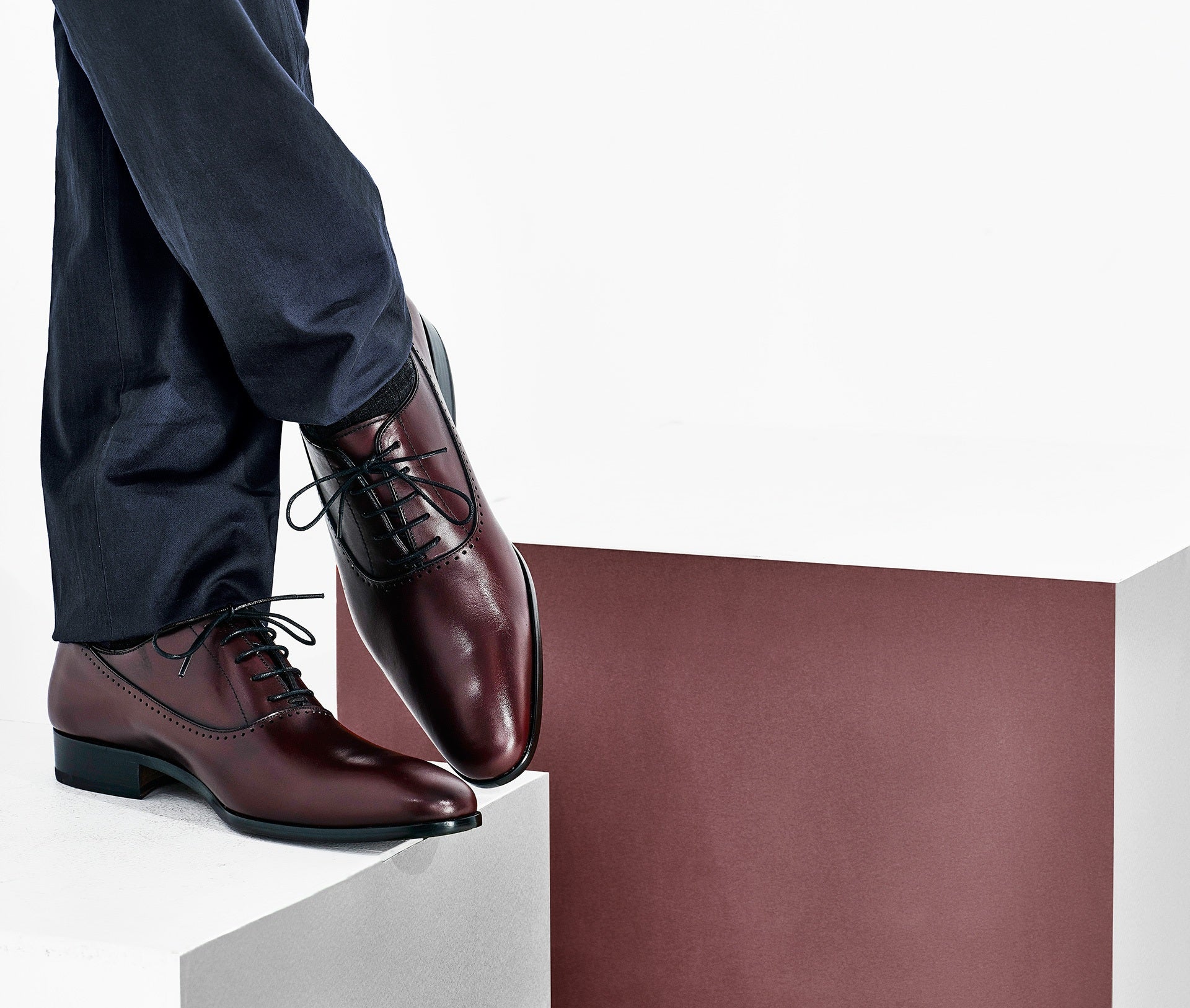 These ox blood lace ups are a little more refined than the traditional brogue. They have the hole-punching, but no pinking and a clean look that works well everywhere. The effect is smooth and elegant, but with just enough detail to set you apart from the crowd. Coordinate like an expert with our new Spanish Burgundy Leather Belts, see the product carousel at the end.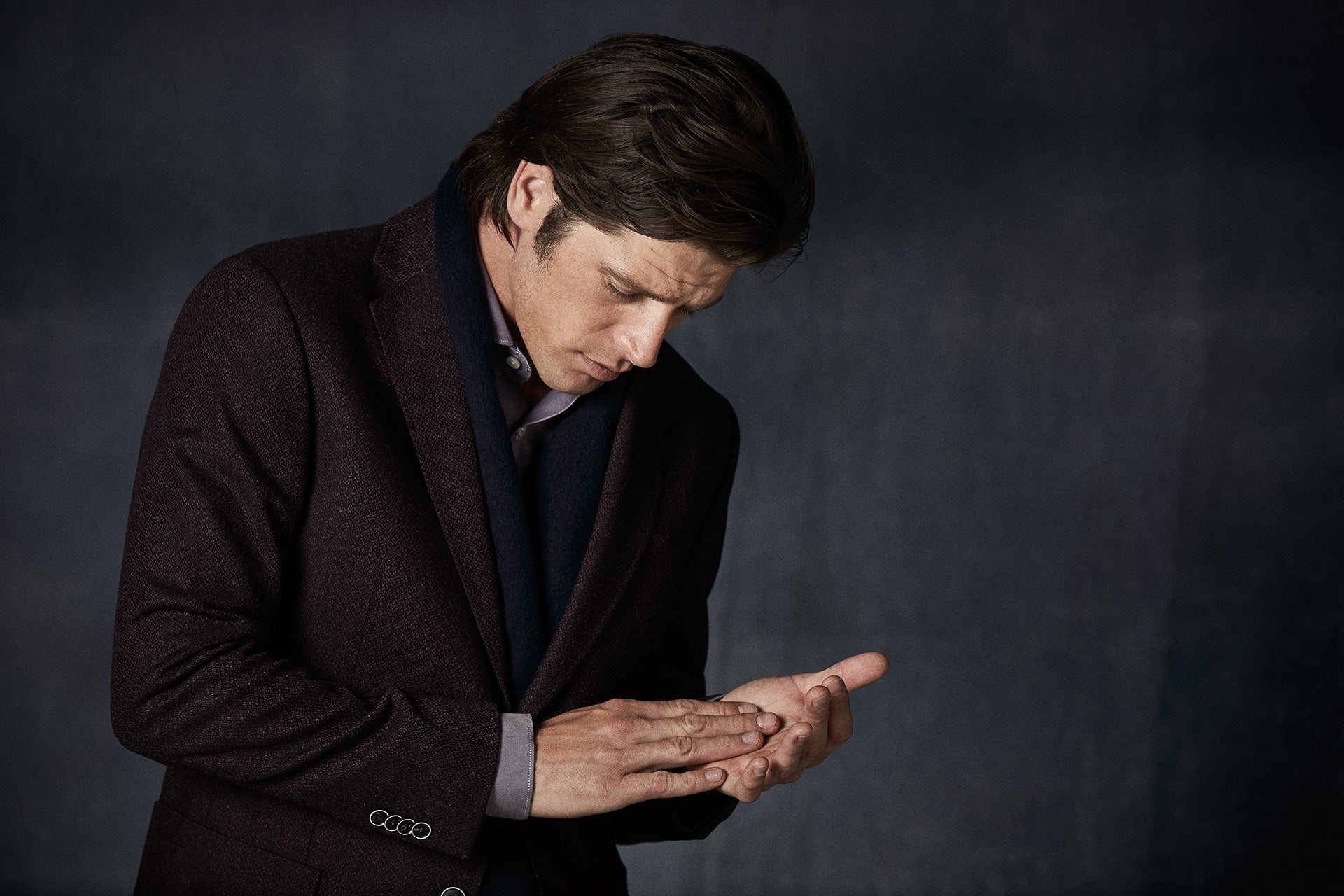 Cut from a rich burgundy tone merino, could this be the perfect jacket for Autumn and Winter? Yes, undoubtedly. With just a partial lining to ensure it slides nicely over your shirt, this beautifully constructed two-button jacket provides just the right level of insulation for a sub-tropical cool season. You'll notice it has a soft shoulder, it lends a lighter, airier, less formal feeling to the resulting garment. Suitable for work or evening wear, our jacket is hand-made in Europe.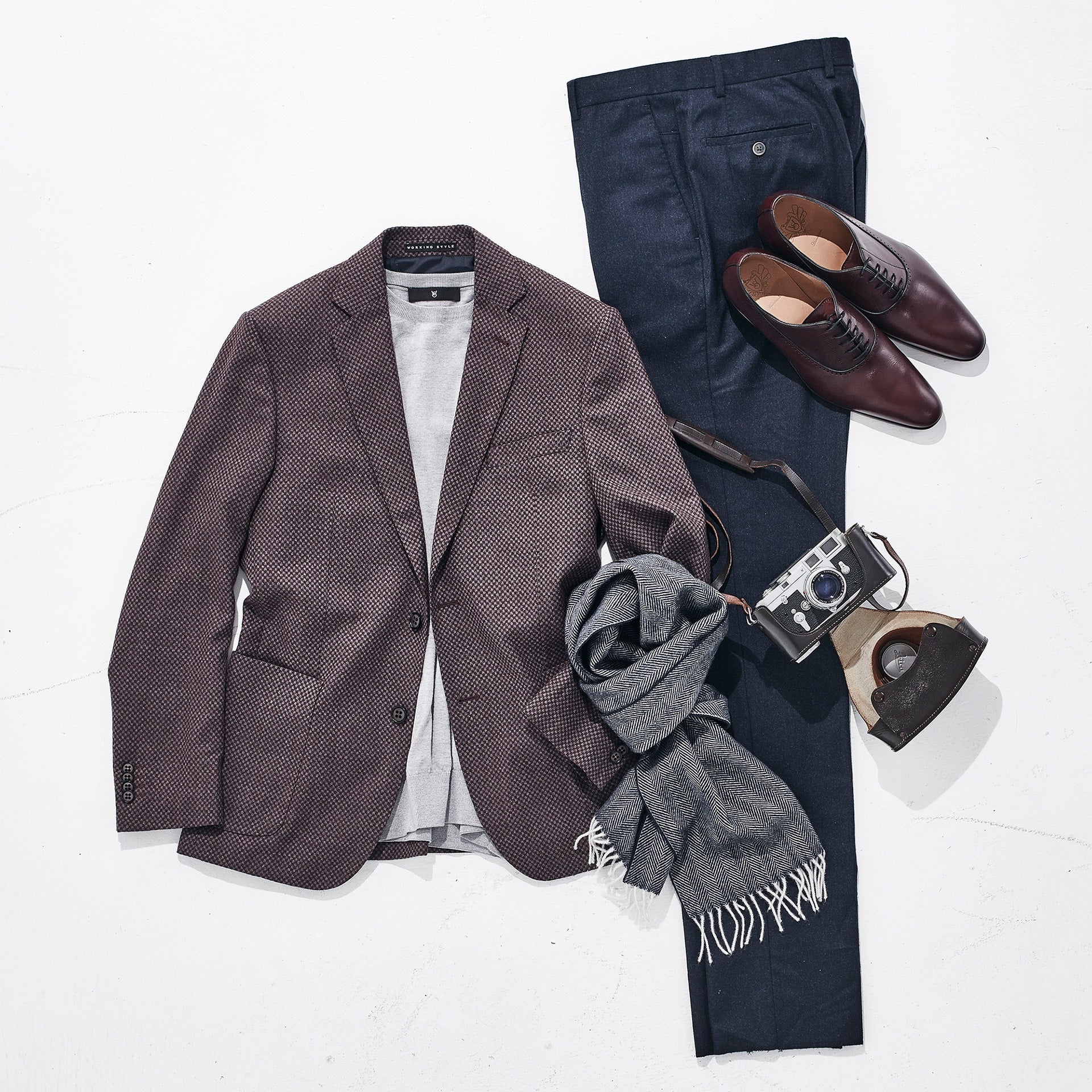 In keeping with the cooler months' relaxed disposition, we've casualised our jackets. The fit is slim, structure is soft and there's a emphasis on tactility and beautiful woven cloths.
There's also less risk of midwinter meltdowns because we've eliminated the lining; instead you can see the inner construction of your jacket in beautiful detail. Feature stitching, patch pockets and character buttons provide the elegant finishing touches you expect from a Working Style jacket.

Our Burgundy and Grey Puppytooth Flannel is this season's must have micropattern. Try it on, you'll notice this cloth drapes impeccably.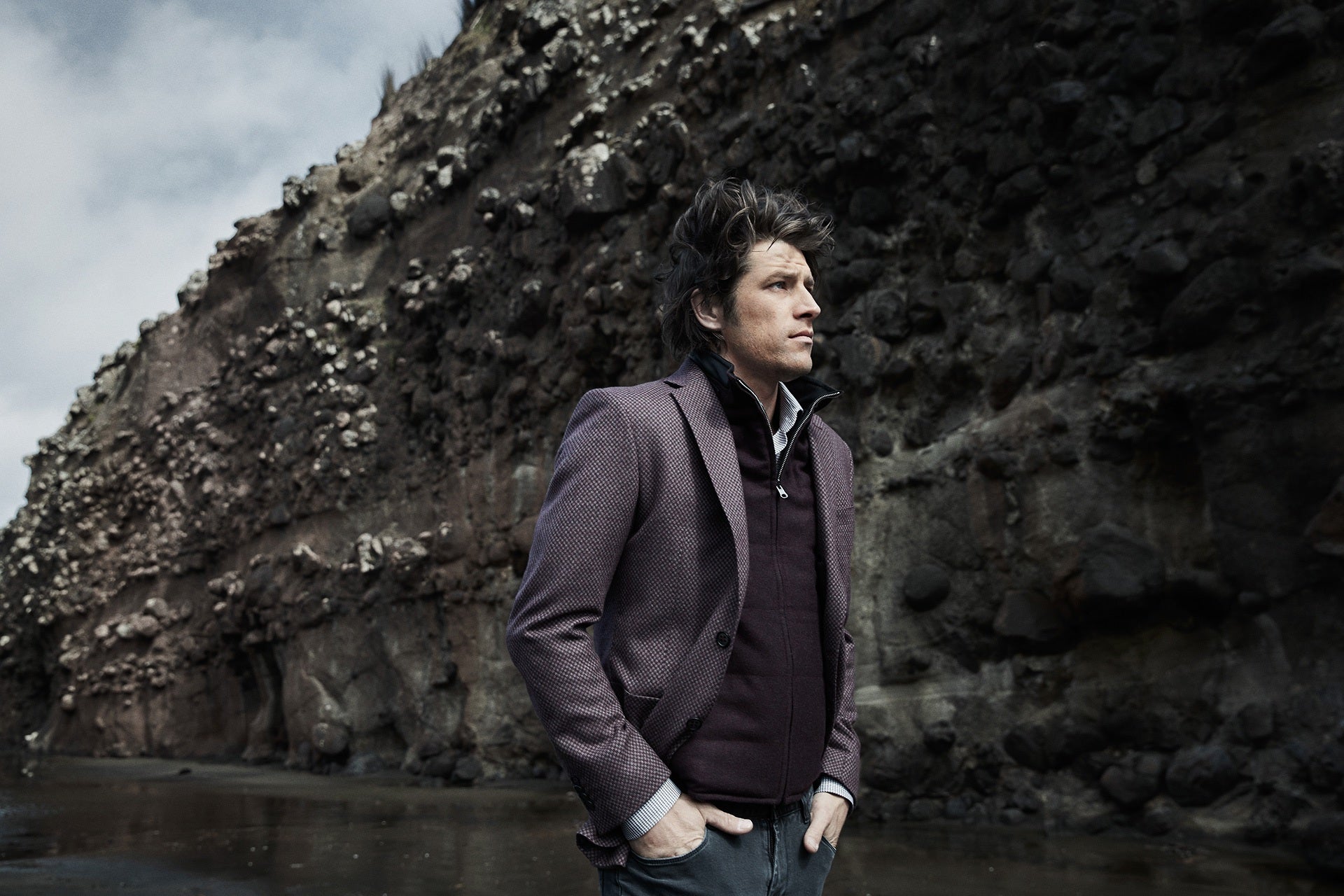 Underneath this jacket is a wool/cotton reversible vest, which means you get two entirely unique looks out of one garment. One side features a black quilted cotton finish and the other a rich merlot tone from wool flannel. Layer your vest under (or over) a jacket, they're slim enough to slip underneath without adding unwanted bulk. As well as the inherent sporty quality that comes with a vest, you can expect supreme comfort and mobility so these are perfect for staying warm and active at the maimai or when you're having a dangle in the ocean.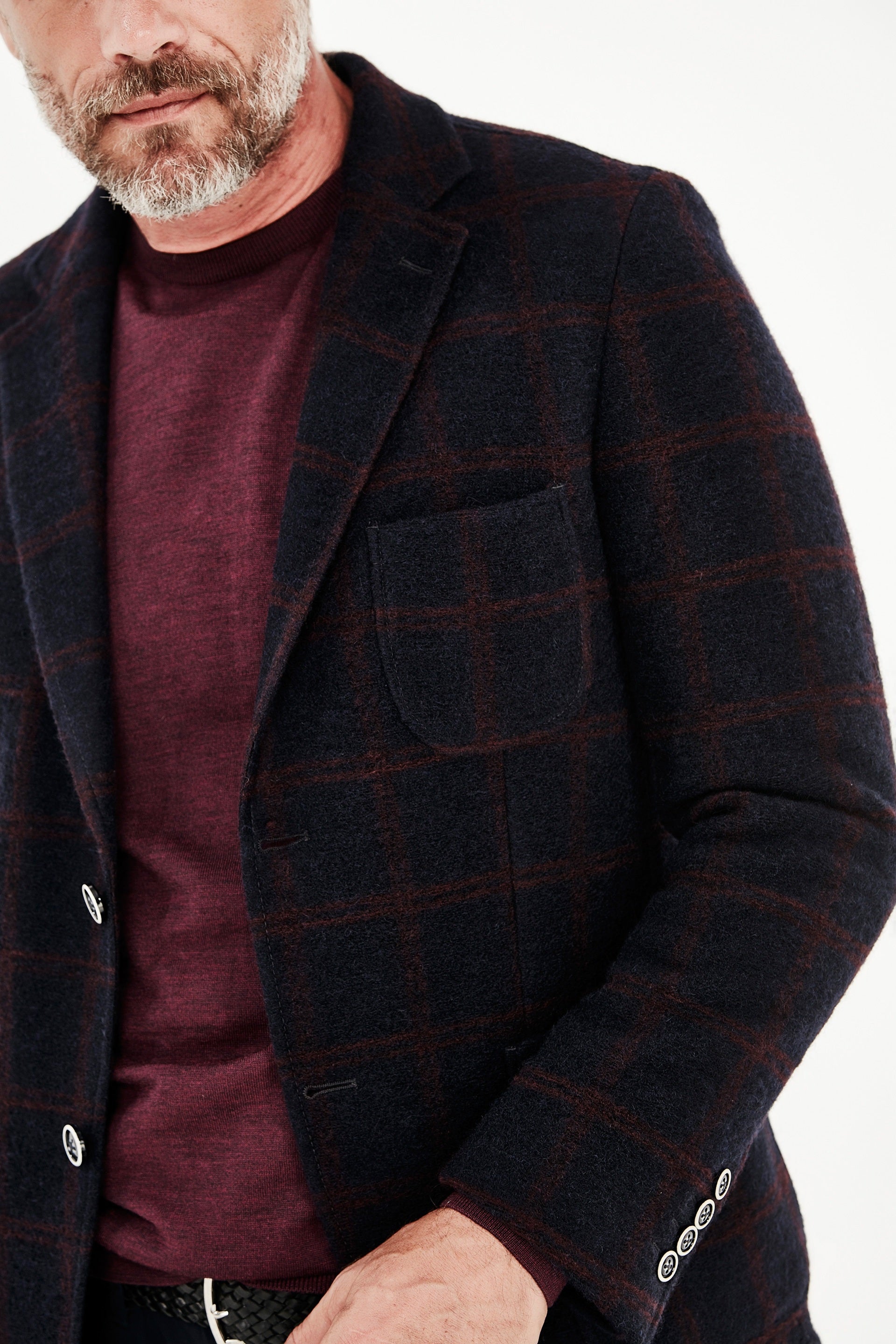 Crafted in warm heavy-weight boucle wool, this handome jacket was created for Working Style customers who experience real winters.
It's buggy lined, so it rests comfortably over your shoulders to allow for movement. Winter's highlight burgundy colour cuts a subtly sophisticated check across the cloth for an addition of fashionability and character. If the heavens open on the way to work, pop it on a hanger and let it dry at room temperature.


The crew neck jersey beneath will rapidly become a favourite. It looks exceptional over a tee or shirt - the neckline is styled to frame a collar perfectly.
Working Style's merino garments don't need mollycoddling. We know that Kiwi blokes can be tough on clothes, so we build our knitwear to survive. You can wash this sweater in the washing machine - just use the 'wool' setting
Burgundy. Try it, you'll like it.

View More