Spinning Yarns: Harrison Khor
Looks / Blog
May 29 2018
Harrison is the youngest member of our Shortland Street team and has the most hairstyle changes per annum. He's also one of the hardest working people in our business and has an expansive knowledge on all things tailoring and style. Learn a little bit more about him below.

How long have you been at Working Style?

Just over 3 years.

What's your go-to food/drink spot near your store?

For really good authentic Vietnamese, I love Café Viet on Shortland St – they also make wicked coffee.


What are you hobbies outside of work?
Golf and snowboarding.


What's your most loved belonging?
My most beloved belonging would be my family ring – I had it recently re made using my mother's original diamond from her wedding ring and white gold from my grand fathers watch.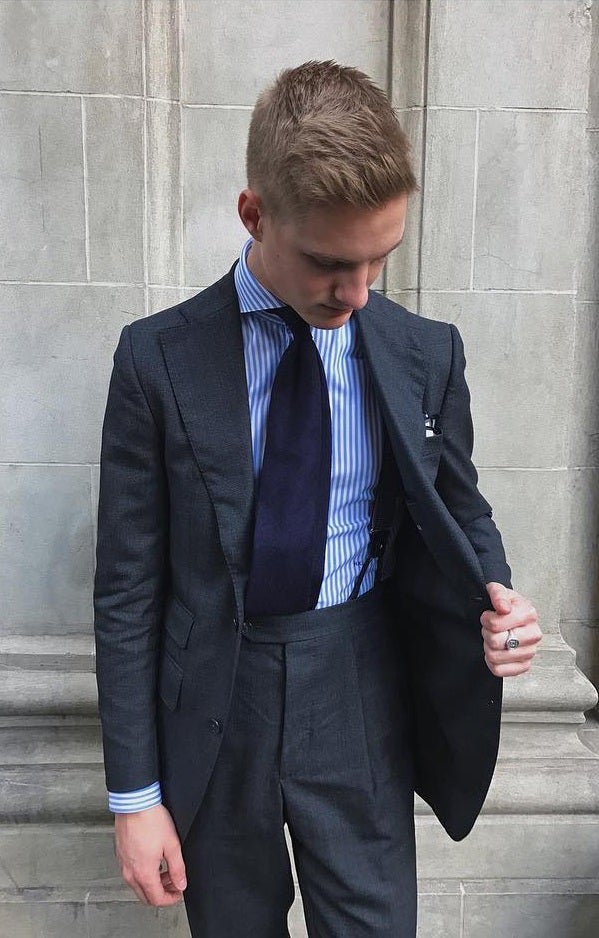 What can't you leave the house without?
Cant leave without my rings on, headphones in with a podcast getting me ready for the day and my sunnies.

What are you listening to?
Currently listening to Noah Slee – fantastic kiwi artist that has some serious soul.

Favourite holiday destination?
Favourite holiday has to be a snow trip to Twin Peaks in Canada. Great little community and the back country snow is unbelievable. Summer time has to be Southern Spain – can't beat the beach parties in Europe.

Who are you watching at the moment?
Just finished watching the Masters Golf and also The Good Doctor.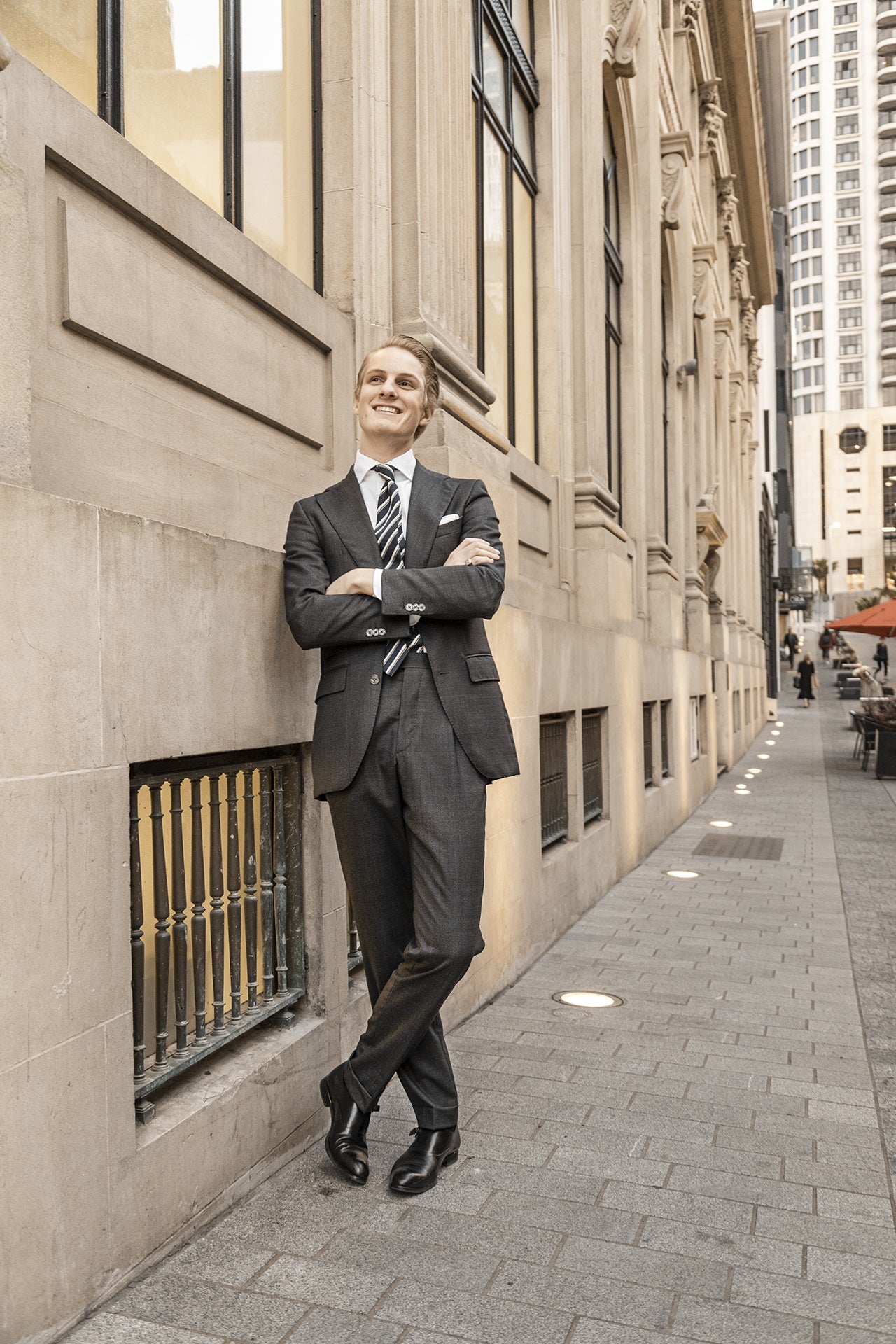 What do you love about Working Style?
The people are the best part – so passionate about the clothes and genuinely creating relationships with people that go beyond just buying clothes.

What's your approach to tailoring/outfitting our customers?
When consulting with customers on what to purchase, I approach everyone differently based on what their needs are but my philosophy would be to always keep it simple, understated and elegant. Focus on their fit, textures and tones. You should always buy with the intention to build a lasting wardrobe of fewer pieces but of higher quality. Not only will your wardrobe last longer doing it this way, but high-quality garments get better with wear as they shape and mould to your body.

What's your favourite piece in the new collection?
Italian woven (Popcorn weave) knitwear – The design, fabric and quality is just beautiful. Feels stunning to wear, great in so many different outfits from relaxing on a Sunday morning reading a book to over a work shirt layered under your blazer.
Book a made-to-measure appointment