Man Buns
Looks / Style Advice
April 06 2015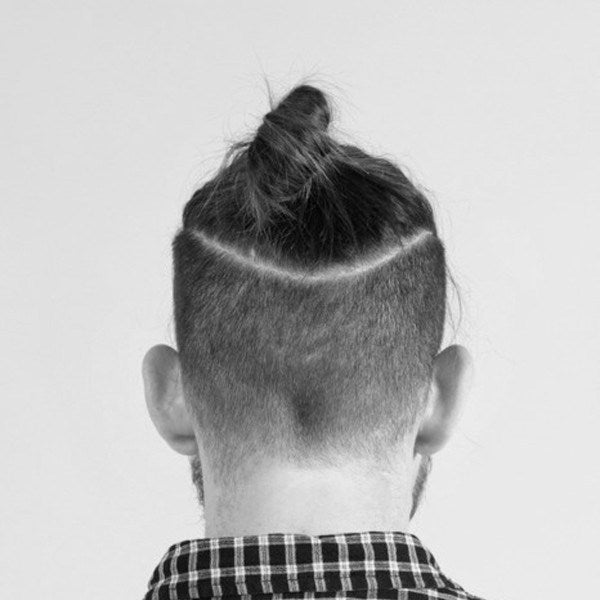 Our follicly challenged brothers amongst us sometimes seem to have the easier route when deciding on a hair style. The streamlined silhouette not only makes sense when cutting through the water at the swimming pool, but forces avoidance of the fads and fashions of the time for better or for worse.
Men's hairstyles or fashion never receive the same scrutiny that women endure. Not since the Beckham-inspired fauxhawk graced barbers and salons, has a hair style proved as trendy or polarising as the comically-named 'Man Bun'. Also known as the Top Knot (not to be confused with the New Zealand topknot).
Men putting their hair in buns is not an entirely new style, in fact cultures world-wide have bunned their flowing locks for centuries. Japanese men had a type of bun variant called a Chonmage, a look often associated with Sumo wrestlers and Samurai respectively. Sikh men frequently have their hair in a bun beneath turbans. Even Buddha is depicted as having his hair in a proud bun. Right here in New Zealand, we've bunned our hair since well before European arrival. Many of the meanings or affiliations behind the regional and stylistic variations of Maori bunned hair styles have been lost, but it is suggested that they were often worn by an individual of high status.
But we are talking about the new wave man bun, with the hairstyle's roots in the late 2000's. Man bun mania started with, you guessed it, Mr Beckham sporting a bun on field. Brad Pitt and Orlando Bloom both bunned up for each of their weddings. Leonardo DiCaprio, Bradley Cooper and 40% of One Direction have cooked up a bun hairstyle at some point. The on-street influence is all around you at any university campus, cafe, music fesitval, sidewalk, beach or gym.
Scientists theorised that the world has reached 'peak beard' last year. So we ask, have we reached peak Bun?
The prevalence of the hair style has caused a polarised division. One group of South African men filmed a video of themselves sneakily cutting buns straight off unsuspecting men on the street. Men, and women, obviously still love it otherwise we wouldn't see it anywhere.
Do you love a man bun? Is this man bun thing just an over-baked fad? Or simply, is beauty in the eye of the bunholder?