Spinning Yarns: Hoani Molnar
Looks / Blog
August 24 2021
How long have you been at Working Style?
I started with the Shortland Street team as store manager in November last year.
Three words to describe your style:
Modern, fun, vibrant.
How did you get into the world of tailoring?
I got into the world of tailoring four years ago after finishing up with the armed forces. I started spotting more and more classic menswear with a modern twist on social media which peaked my interest. Fast forward four years, I'm now at Working Style where I get to work with great clients to create unique pieces and build long-term wardrobes of Working Style quality. Wearing the beautiful kit to work everyday isn't too bad either!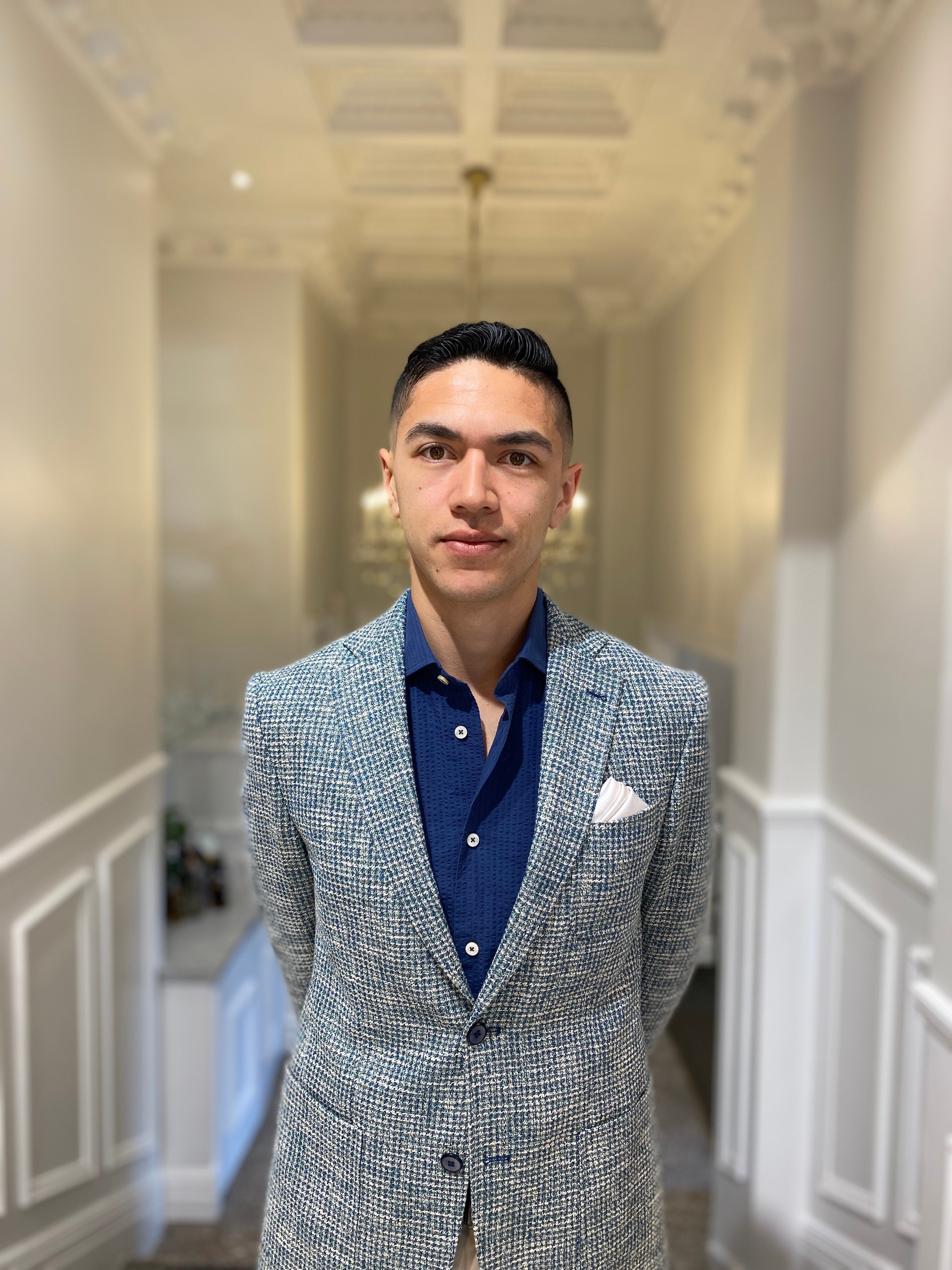 Favourite spot for an after work drink?
Dr. Rudi's - great vibes and view of the harbour.
Who's your style icon?
Leonardo DiCaprio
What's one quote that you live by?
Treat others the way you'd like to be treated.
Favourite item in our winter sale?
My favourite item in our winter sale is our Cashmere Jacket. It is a timeless winter garment that once you put on, you won't want to take off. Jeans, chinos or trousers, they all work great for a business casual day at work.
As we leave winter, what is one summer garment you can't wait to wear?
Cool, breezy linen shirts paired with casual cotton suits. Elegant and comfortable.