Spinning Yarns: Emma Turnbull
Looks / Blog
April 20 2022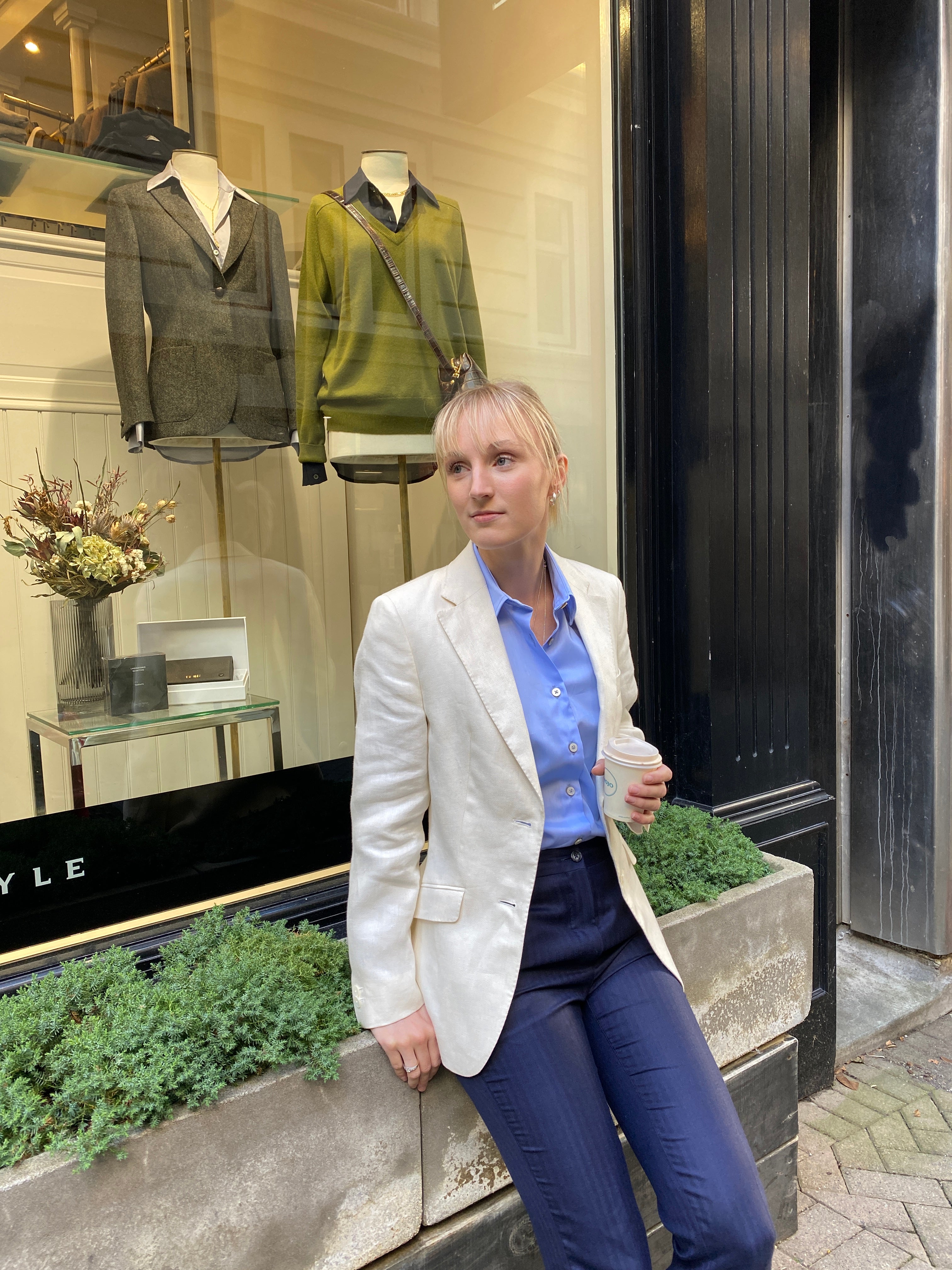 How would you describe your personal style?
Sharp with a casual flair – I love pairing my suit with soft knitwear and different types of tees. On the weekend, I'm always in a good pair of jeans with a nice blouse or tee. After working in activewear for the last 4 years, it's been great to finally wear all my regular clothes!
What are three essential items that you recommend when starting a tailored wardrobe?
Always a blazer that can transcend work to evening - versatility is everything, and a trouser and a smart shoe like a loafer. Then you can fill in the blanks with shirts or tees depending on the situation, whether it be for work, interview, dinner, event etc.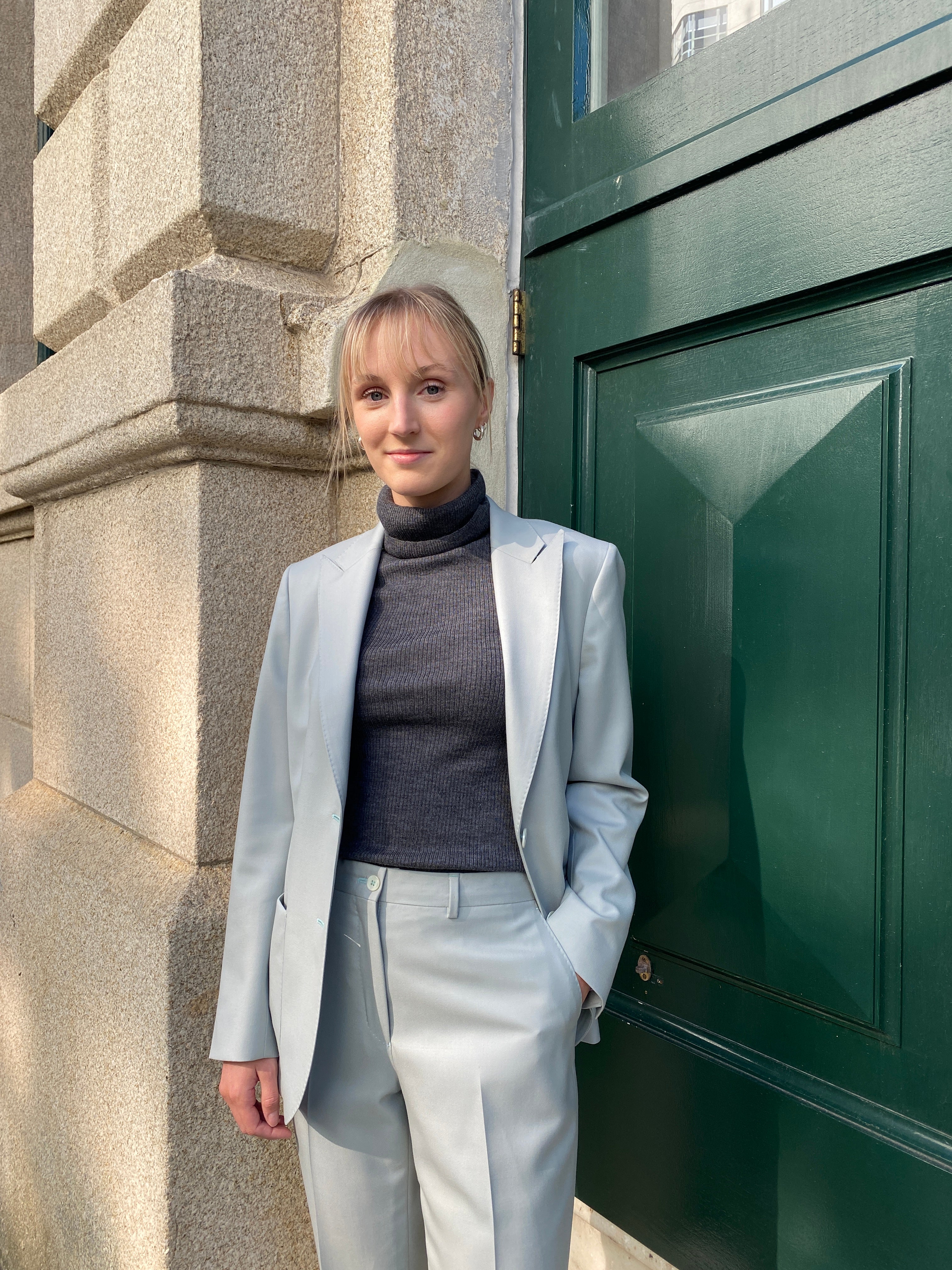 What sparked your interests in fashion?
School sewing classes that I started in year 7, which fed into an interest in clothes as we began to study designers and the principles of design. I then went on to major in Fashion Design at university, where my most recent passion has been accessible/universal fashion – this was the focus of my final collection.
What advice would you give for balancing timeless fashion and keeping up with trends?
Neutral basics for sure – always having some classic jeans or trousers, neutral-coloured pieces to pair with seasonal pops of colour and the occasional "trend" purchase. I'm a big fan of earthy, tan/brown tones as they pair well with a lot.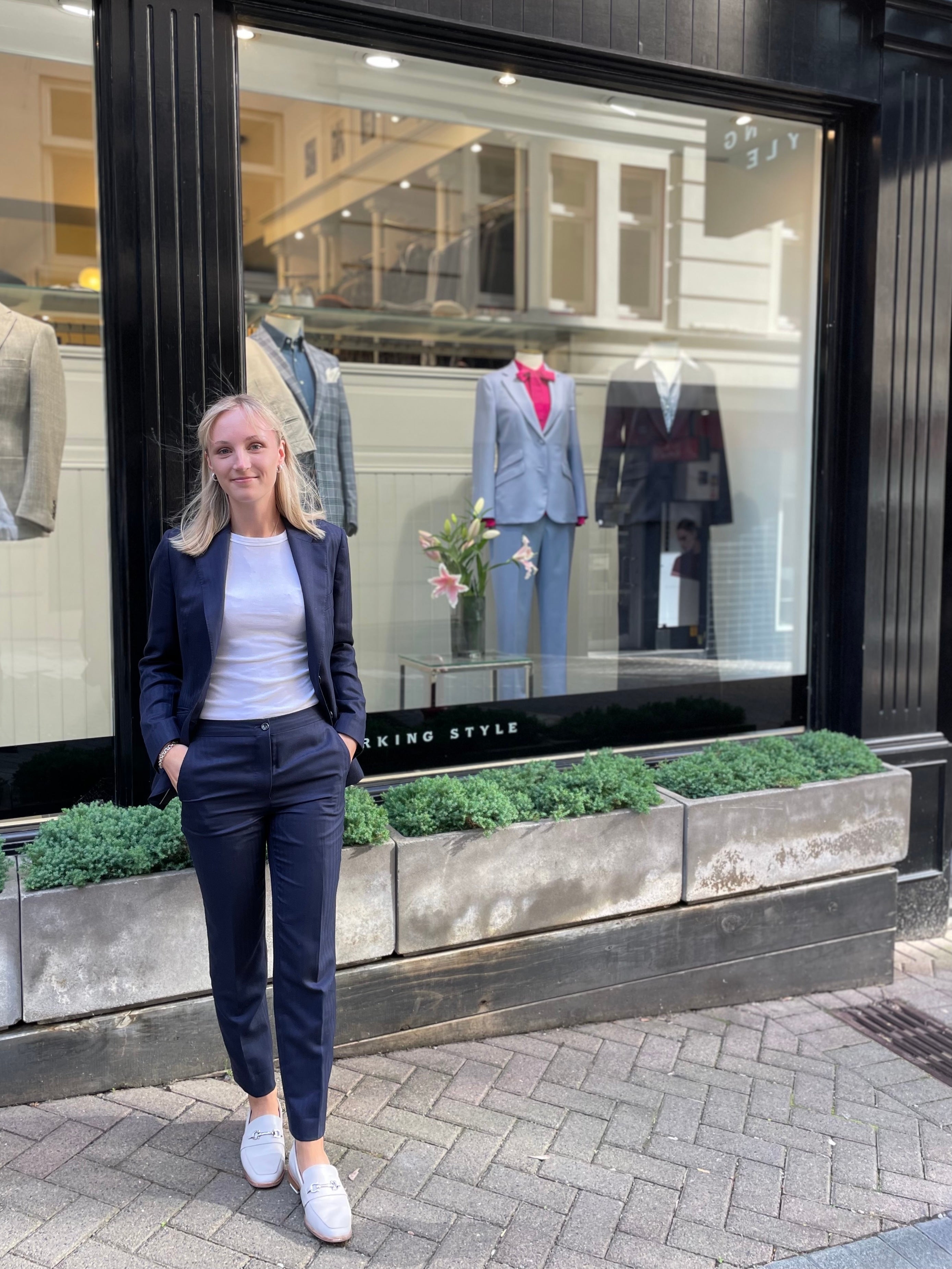 What do you enjoy doing on your days off?
Gardening, I've got my winter veges growing at the moment! Making candles, making fresh bread, going to the gym and spending time with my cat Lunar! My partner and I often head out for a walk or game of tennis on the weekend too, Wellington weather permitting of course.
What makes Working Style stand out?
Definitely the Made to Measure service and the new womenswear range. It's very difficult for women to find well-fitting jackets and blazers, or even suits in general, so I love being able to talk to our customers about this.