Escape in Style
Looks / Blog
April 16 2019
Long weekends away are about relaxing, not hard work. Choose versatile pieces that take the load off and let you get on with your journey.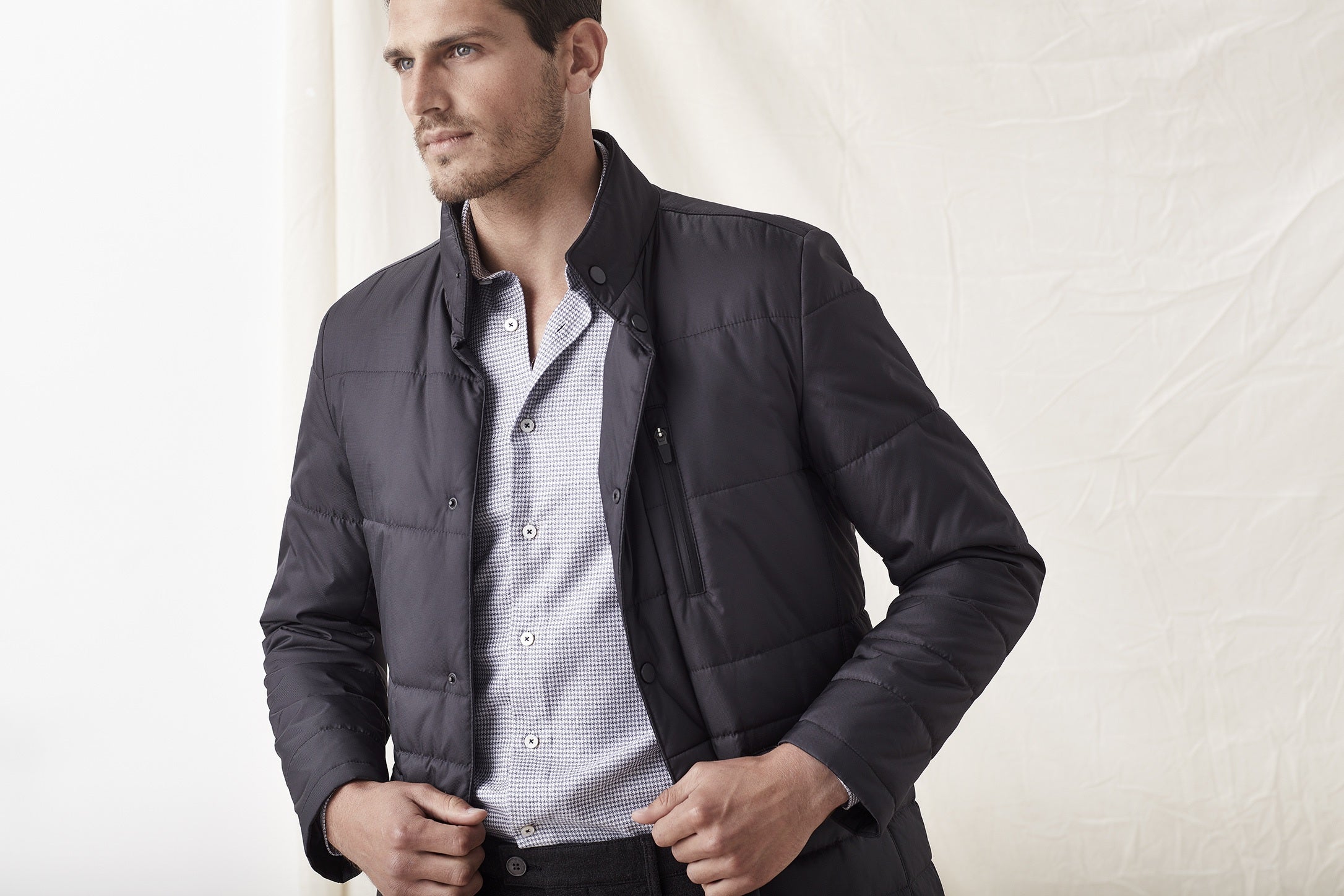 1. Vacate the Cold

It's pieces like this that you'll turn to time and time again during the cold weather. You can miss the Michelin man effect of other puffer jackets, it'll go straight to your waistline otherwise. This Charcoal Technical Coat has a refined silhouette; nipped in at the waist and lean through the sleeve. Sealed zips keep the water out whilst the collar lets you wrap right up when the going gets tough out there.
2. Organise Your Escape
Equal parts working and holiday, our travel bag makes itself at home wherever you wander, be it the airport, gym or office. The clean design and subtle detailing doesn't shout out loud, it speaks on a more personal level - begging for a closer inspection. Drape across your shoulders or carry on your side, it's your call.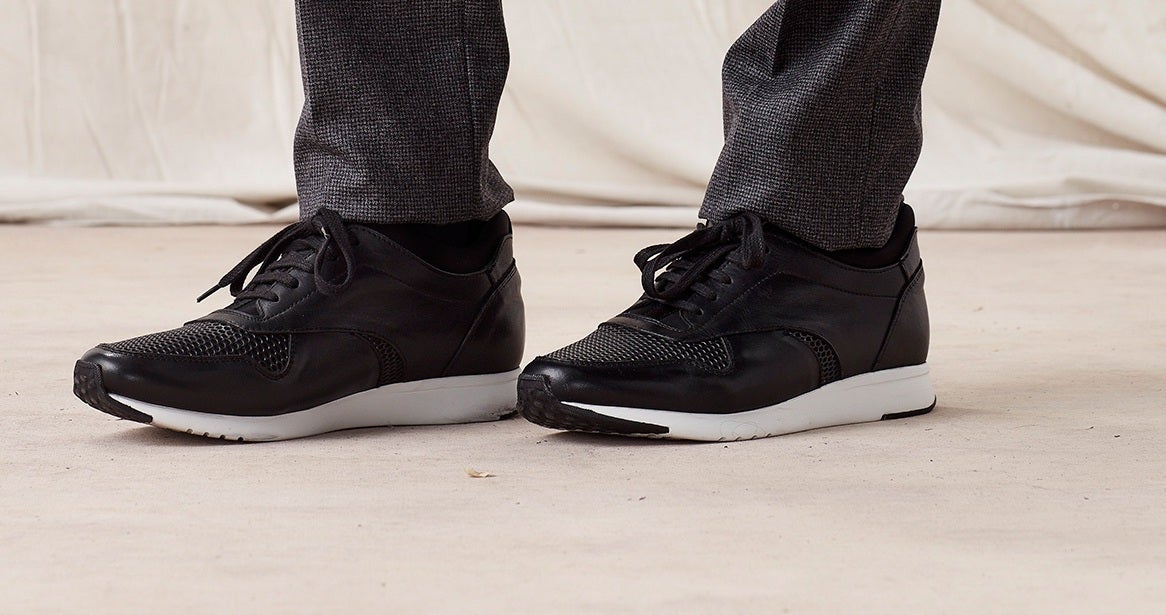 3. Get shotgun in the front seat.
These Sneakers are built for speed. Inspired by the classic running shoe, our Marr running sneaker walks a more contemporary path. Supple neoprene around the ankle allows for a quick exit and the sportive styling combining leather, soft rubber and mesh provide durable support whilst maintaining breathability.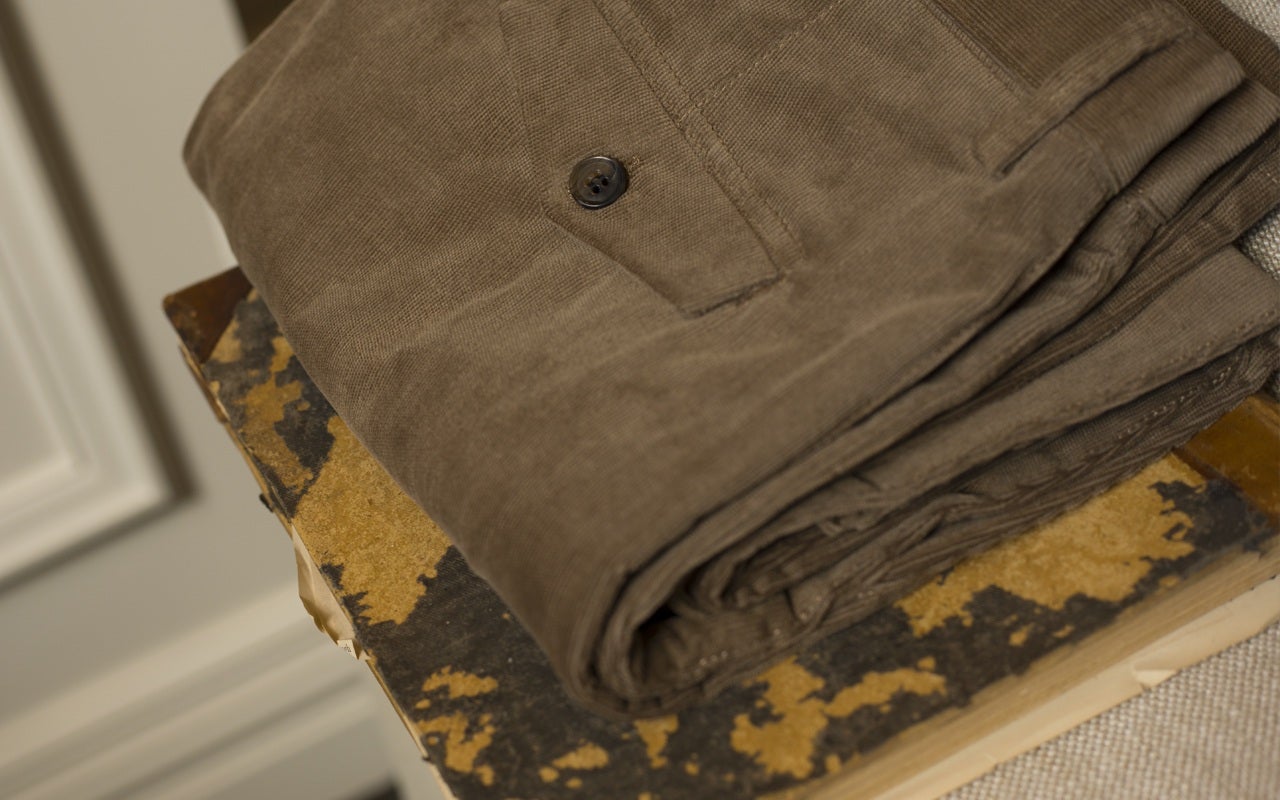 4. Get away from tight trousers.

Well known as a comfortable heritage cloth, corduroy exemplifies casual sophistication. But, this is a cotton cord with one significant difference: 3% elastane. It affords you flex for wearing on the long haul but keeps enough structure to go the distance in comfortable style

Available in Bottle Green, Navy & Tan.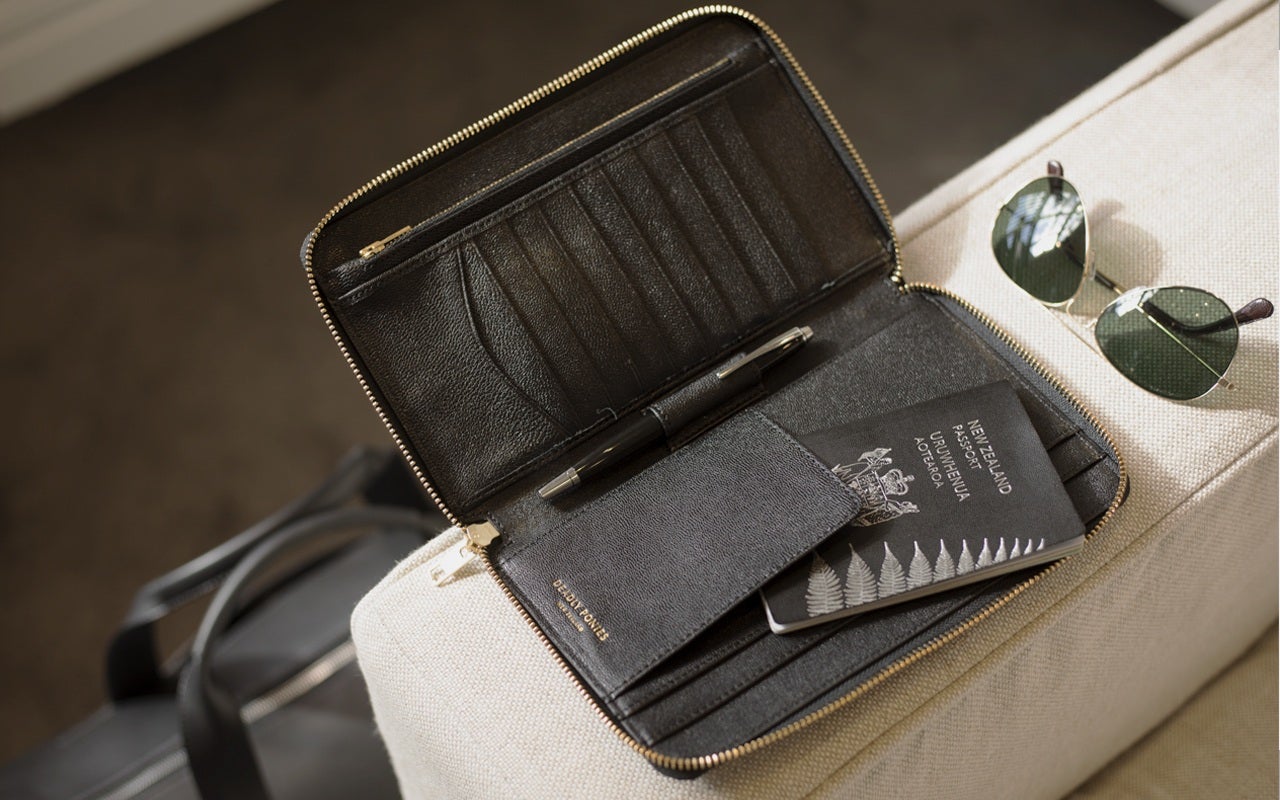 5. Pass through customs with Deadly ease
Deadly Ponies Travel Case is the complete travel companion. With strict entry criteria many modern border crossings, you need your itinerary and any supporting evidence or documentation at the ready. It comes with a million credit card compartments, boarding pass pockets, multiple notes compartments, zip compartment for coins and pen loop so you can transit in ultimate style. Make life easier and keep one in your carry-on.

Available in-store only, in black pebbled leather and crocodile effect calf leather.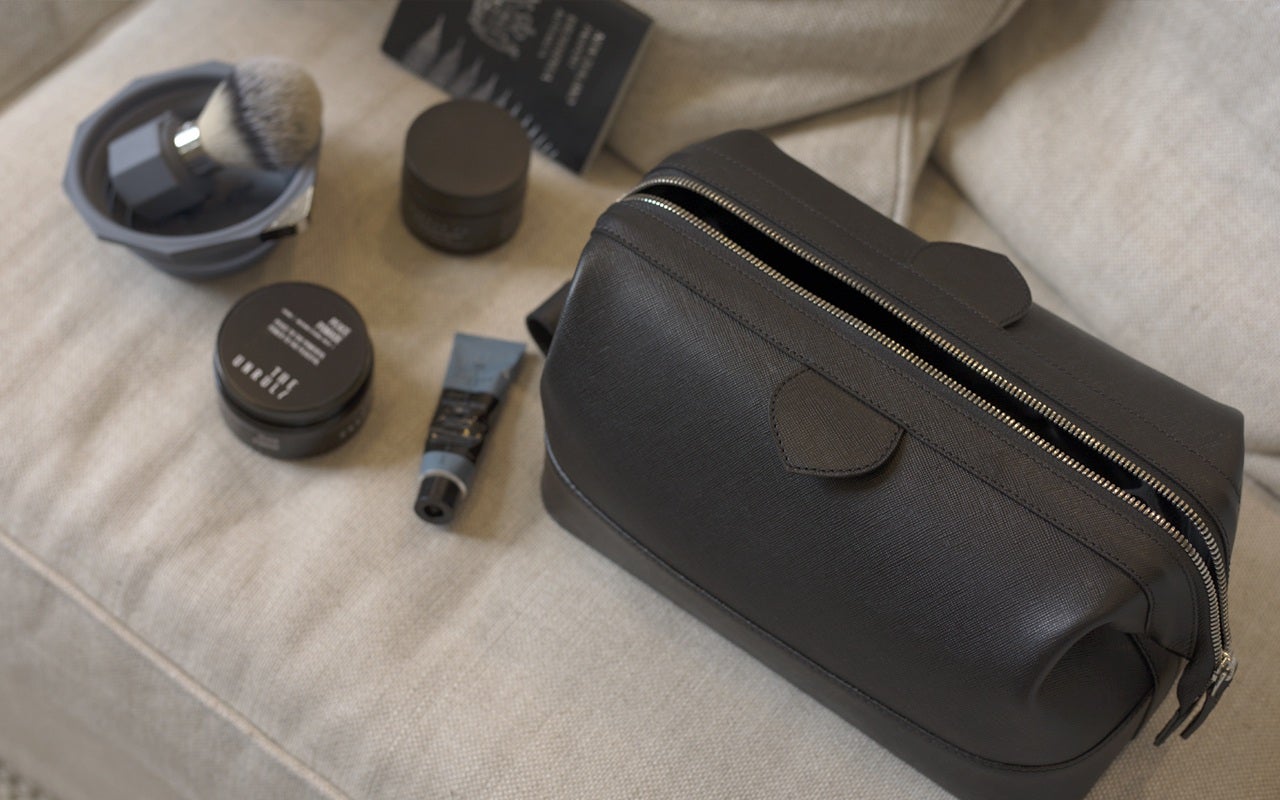 6. Tool Up

Just because you're headed South, it doesn't mean your daily hygiene needs to head that way too. Take everything with you in our scratch-resistant Saffiano Leather Washbag and move without fear of crushing or spillages spoiling your luggage.